A dementia clinic is a medical facility where you can have symptoms related to memory and other cognitive skills investigated by an expert. Medical professionals at a dementia clinic can:
Evaluate your condition (including helping you differentiate between signs of aging and dementia).


Monitor your condition.


Offer treatment options.
While there is no cure for dementia, there are options available to delay the progression of symptoms if it's caught in the early stages. That said, if you have signs of mild cognitive impairment, you might experience some reversal of decline since not all MCI cases progress to dementia when they're caught and treated. A prompt diagnosis is vital, but not all primary care providers have the resources and experience to make an accurate and timely diagnosis. Visiting medical staff trained to detect, diagnose, and treat MCI and dementia is key.
No one wants to develop dementia, but once it's present, patients are better off knowing what's happening to them and what they can do to delay disease progression. The diagnosis opens doors to resources and help they might not otherwise receive.
At our dementia clinic, Neural Effects, we offer dementia evaluations and multiple types of therapy. We also educate patients and caregivers on how to make decisions and lifestyle choices that benefit the dementia patient.
In this post, we'll explain:
Neural Effects uses the latest evidence-based techniques to diagnose and help dementia patients. We are located in Provo, Utah, and serve anyone in Salt Lake City or the Utah Valley area. We are in network for most types of medical insurance. Schedule your evaluation today.
What Is a Dementia Clinic?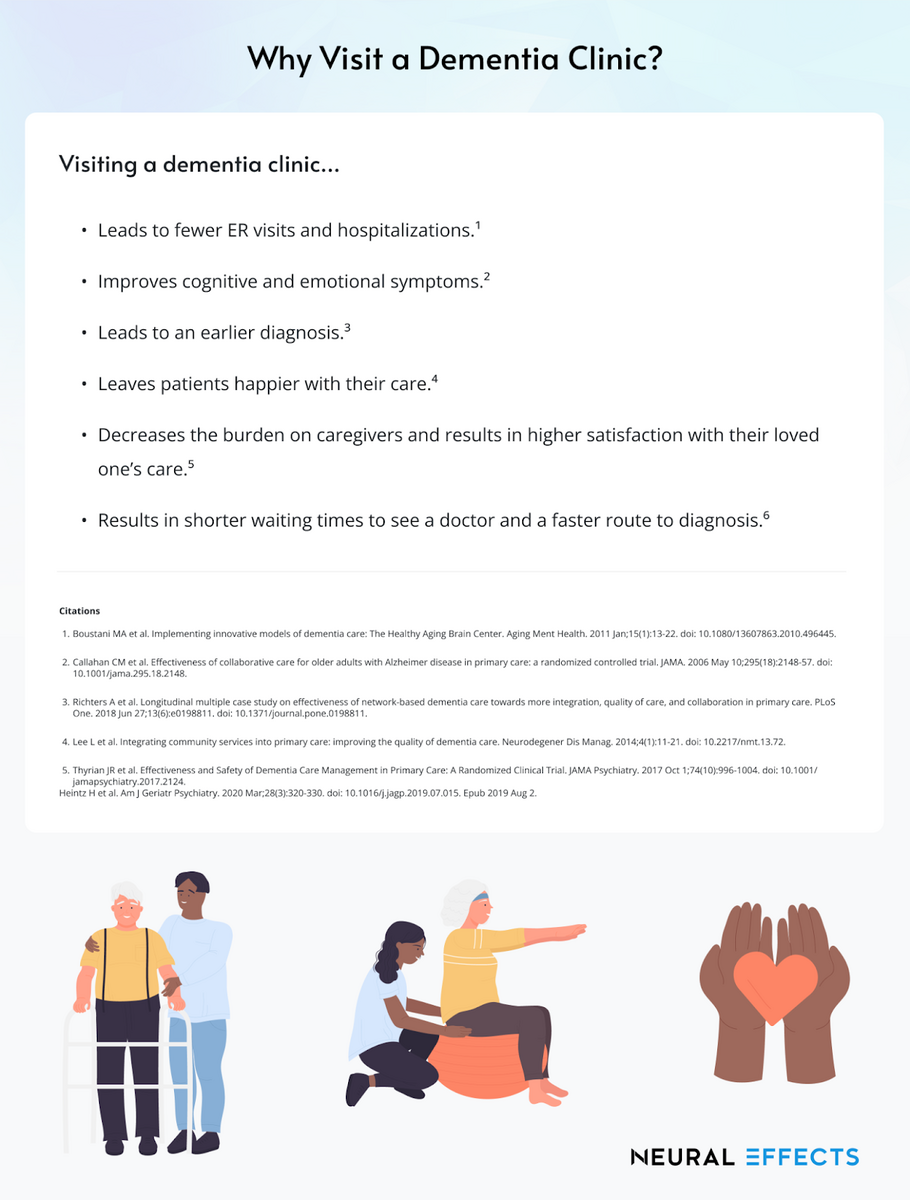 A dementia clinic — also called a memory clinic — offers access to specialists, such as geriatricians, psychiatrists, or occupational therapists, who can assess and treat patients experiencing memory loss and other cognitive issues. The clinic's main role is to identify what's causing the symptoms, make a diagnosis (distinguishing between types of dementia such as Alzheimer's, vascular dementia, Lewy Body dementia, frontotemporal dementia, mixed dementia, etc.), and offer treatment options. The clinic may have all physicians needed on staff, or they might collaborate with local medical practitioners.
The first dementia clinics appeared in the U.S. back in the 1970s when doctors realized that patients would benefit from this multidisciplinary approach instead of relying solely on their family physician.
There is strong evidence that this collaborative model can be very beneficial for both patients and their caregivers. For dementia patients, going to a dementia clinic:
In addition to assessment and diagnosis, memory clinics are also a source of support and information for caregivers and loved ones. Clinic staff can help families adjust to a new diagnosis and teach them strategies to enable the best quality of life for patients with memory issues. They can often offer referrals to local support groups as well.
Many dementia clinics currently operate throughout the country offering assessment, support, information, and advice to those with memory problems and their caregivers. If you live in the Utah area, Neural Effects is located in Provo and serves anyone in the Salt Lake City or the Utah Valley area. We're in network for most types of medical insurance. Contact us today to schedule your evaluation.
Specialist Care in Dementia Clinics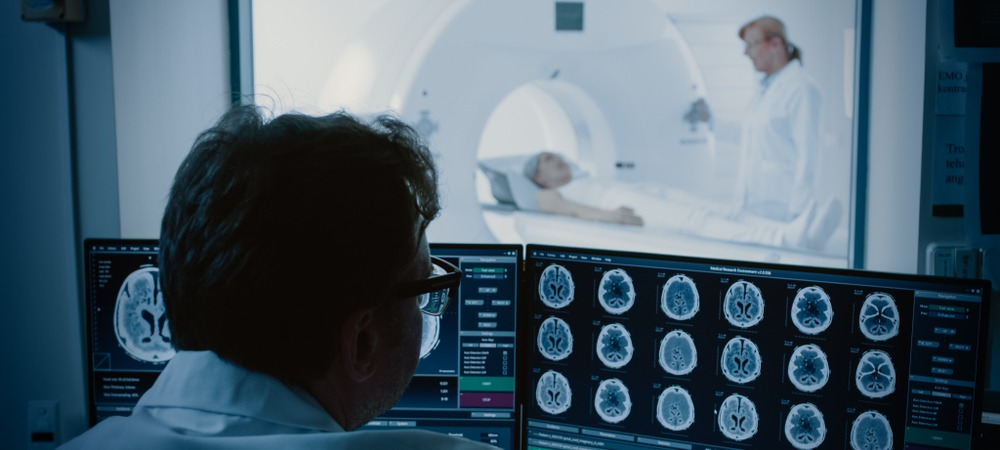 As described earlier, memory clinics are run by a team of healthcare professionals who specialize in dementia. The exact mix of professionals will vary from clinic to clinic. Large medical centers might have a wide array of team members, but depending on the size and communication between teams, you may need to advocate for closer coordination between treatment providers. Other clinics are tightly knit but may offer fewer services. Some of the health care providers you may find at a dementia clinic include the following:
Psychiatrists diagnose and treat mental health problems, including depression, anxiety, and others. Some psychiatrists specialize in treating seniors.


Geriatricians specialize in the care of elderly patients, including treatment of physical illnesses and disabilities common with geriatric patients.


Neurologists treat conditions that affect the brain and nervous system. Some neurology practices have physicians with particular experience in dementia and Parkinson's disease.


Psychologists and Neuropsychologists who specialize in dementia can assess memory, learning abilities, and other cognitive and emotional skills. They can also support patients with emotional difficulties caused by dementia, such as anxiety or mental distress.


Nurse practitioners can offer a range of diagnostic and therapeutic support, depending on their certifications and training.


Occupational therapists can advise patients on how to maintain skills and live independently for as long as possible. They can also advise about adaptations at home and assistive technology.


Cognitive therapists offer activities designed to improve the mental abilities and memory of someone with dementia.


Physiotherapists help patients exercise and move around. They also advise caregivers about ways to help patients exercise and walk safely.


Speech and language therapists can advise patients about ways to communicate more effectively. They can also help patients who struggle to swallow.
How to Prepare for an Appointment at a Dementia Clinic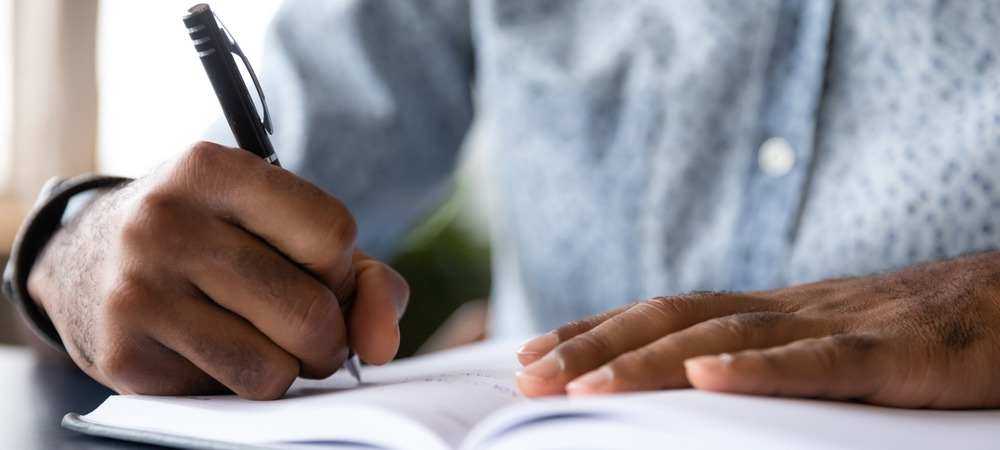 If you have an appointment at a dementia clinic, it's normal to feel a little apprehensive. Remember that the purpose of the appointment is to determine the right support for you. Come prepared to answer the doctor's questions honestly and to the best of your ability.
It may be helpful to bring a family member or a close friend to your appointment. Not only can they support you during the appointment, but they can also share important information about how your behavior is changing in ways that you may not have noticed yet.
To make your appointment easier, here's a list of what to bring to you appointment:
A list of any recent changes in your health, especially (but not limited to) problems with memory and changes in behavior.


A list of past and current medical problems.


A list of any family members who had neurological conditions, including dementia.


A list of current prescriptions and over-the-counter medications.


A list of questions you want to ask.


Your medical insurance card and ID.
What Happens at Dementia Clinic Appointments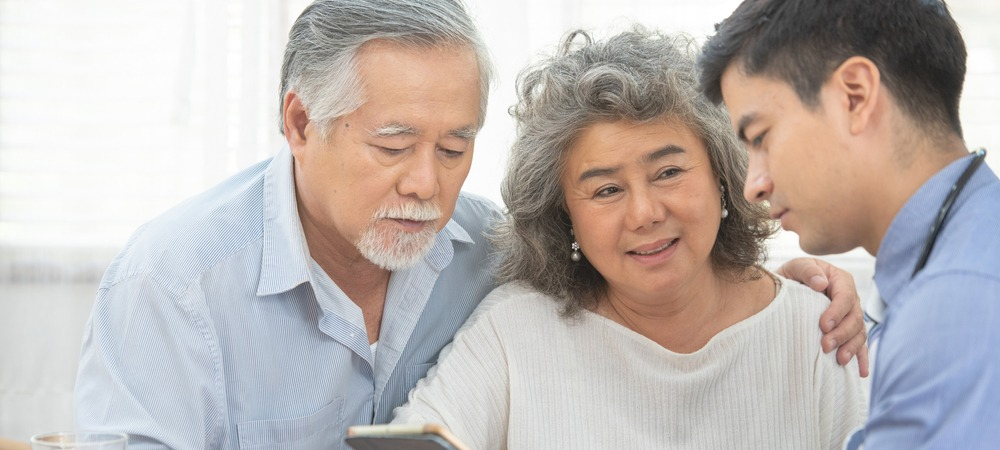 When you get to the appointment, you will go through a series of tests to assess your memory and other cognitive skills.
The clinician will first want to learn more about your symptoms and how you're coping with daily living. You may hear the term 'ADLs', which stands for Activities of Daily Living. You might need to answer questions about your daily routine and your medical history to understand the pattern of your memory loss.
Questions your doctor may ask include:
What are your symptoms?


When did they start?


Do you have them all the time or do they come and go?


Is there anything that makes them better?


Is there anything that makes them worse?


How severe are they?


Are they getting gradually worse or staying the same?


Have you had to stop doing normal activities you used to do?


Does anyone in your family have a genetic form of dementia, Huntington's, or Parkinson's?


Do you have any other medical conditions, such as diabetes or high blood pressure?


What medications are you currently taking?


Have you been under any unusual stress lately?
At Neural Effects, each patient also undergoes a neuropsychological exam (also called a neurocognitive evaluation) to find out what kind of cognitive problems they have. This exam includes tests to assess attention, memory, executive function, and other cognitive skills. For example, you might be asked to count backwards or to memorize a list of words and remember them later. It's common for patients to find some questions easier than others, depending on which areas of their brain are affected. All patients need to go through this assessment, even if they already have a diagnosis of dementia from their doctor.
Our team may also conduct a neurological test to assess your eye movements, reflexes, balance, and how well your senses are working. This test involves a physical examination.
We may also assess your mental health. Common tests include the Patient Health Questionnaire (PHQ) or Generalized Anxiety Disorder Scale (GDS), which are a simple list of phrases which you score yourself against. These tests can identify mental health problems, such as anxiety and depression. In dementia patients, it's common for memory problems to either be caused by, or be a consequence of, mental health problems.
If our clinician suspects something other than dementia — such as a brain tumor, for example — they may request a CT or MRI brain scan. MRI scans also help doctors identify changes caused by vascular dementia.
Treatment at Neural Effects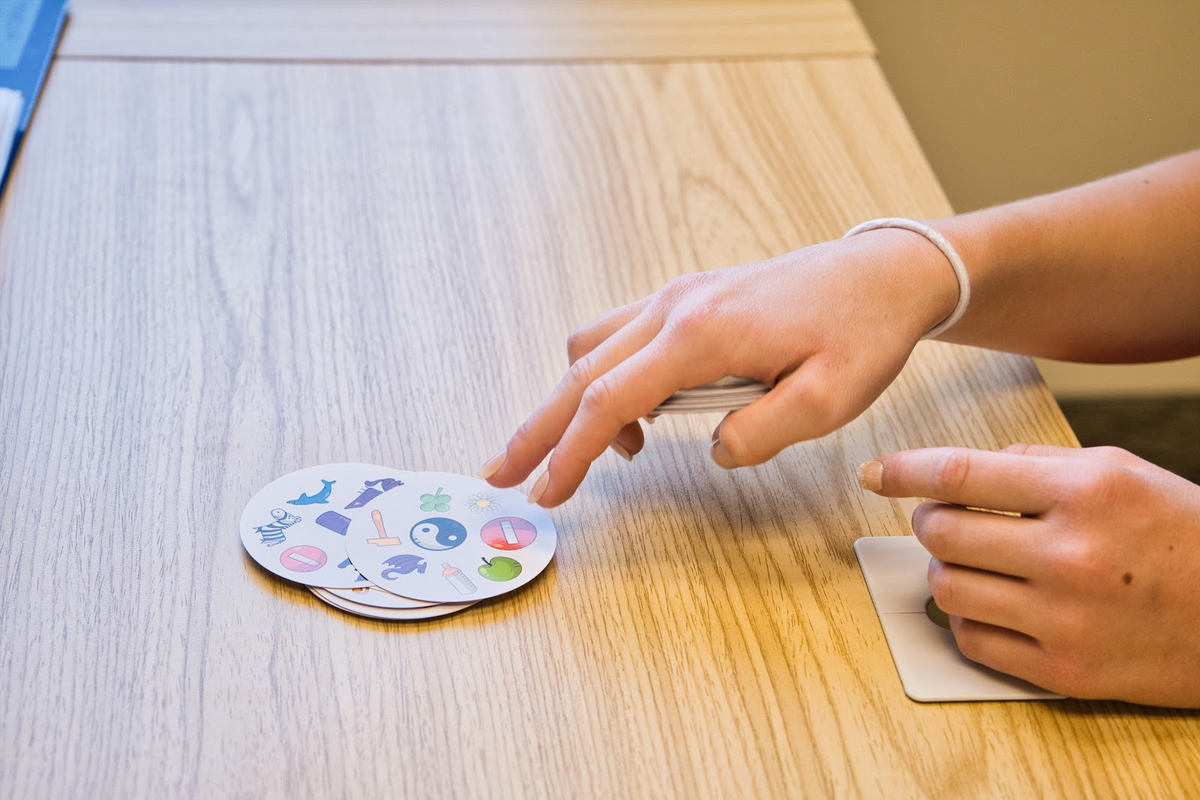 Once you've been through all the exams, you will meet with one of our team members to talk about the results and discuss treatment possibilities.
Some dementia clinics may suggest medication, such as donepezil (Aricept), rivastigmine (Exelon), and galantamine (Razadyne). This works for some patients, but often only for a short period of time. In addition, medication often causes multiple side-effects, including nausea, vomiting and diarrhea. If you want to find out more about dementia medication, we've written about them in more detail in our post on ways to help dementia patients.
Other possibilities for patient care include non-pharmacological approaches, such as cognitive stimulation therapy and occupational therapy. These can be beneficial for dementia patients, but they still only address one type of problem the patient is experiencing.
Instead of offering a single treatment option, at Neural Effects, we believe the best approach to delay the progression of symptoms is with a combination of physical exercise and a range of therapies (cognitive therapy, neuromuscular therapy, occupational therapy, vision therapy, and more) based on the problems identified during the initial exams.
For example, if you're struggling with memory, our therapists will target exercises to stimulate the areas of your brain involved in memory. We may ask you to make up a short story from a series of picture cards and then organize them in order to follow the story. We also have a range of different activities to improve attention, executive function, thinking skills, language, vision, and more.
The combination of exercise and therapy is effective because physical exercise triggers a phenomenon in the brain called the post-exercise cognitive boost (PECB). This involves the release of an important compound called brain-derived neurotrophic factor (BDNF), which makes the brain more receptive to building new connections during therapy. As a result, the brain is more receptive to change and benefits more from therapy shortly after exercise.
Partners, family members, or caregivers are welcome to attend the sessions with you so that they can learn the exercises and help you at home. At the end of each session, our therapist will give you exercises to do at home. This is an important part of your treatment plan; completing the exercises at home will significantly improve the overall effect of therapy.
All of our staff is experienced in dementia treatment, so they're available to offer advice and support and to answer any questions that you may have about your diagnosis and treatment. We stay abreast of new treatments and developments in neuroscience which inform our therapeutic approach; when relevant, we convey helpful, new information to our patients.
Also, note that because we offer concussion rehabilitation at our clinic, we're often able to help elderly patients whose brain injury has complicated their dementia care plan.
Neural Effects uses the latest evidence-based techniques to diagnose and help dementia patients. We are located in Provo, Utah, and serve anyone in Salt Lake City or the Utah Valley area. We are in network for most types of medical insurance. Schedule your evaluation today.
What You Can Do About Dementia at Home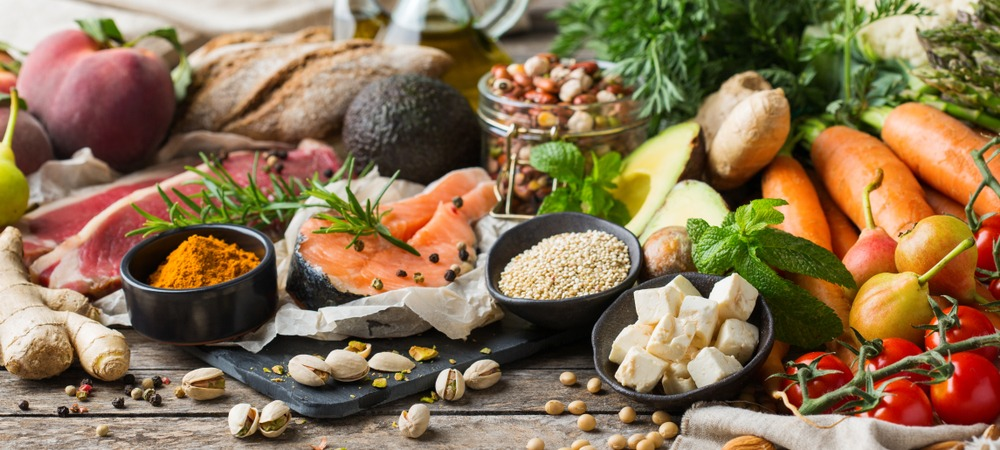 Lifestyle changes can also delay progression of memory disorder symptoms and help you remain independent for longer. The most important changes include the following:
Keep your brain active
Challenging your brain to learn new skills is a good way to delay progression of the disease. While it cannot improve memory and attention in dementia patients, engaging in cognitive activities helps maintain independence and reduces stress.
Find something you enjoy doing, like learning to play a musical instrument or playing board games.
Keep in touch with your friends and family
Isolation represents a very serious risk for developing depression and anxiety in dementia patients. Keep in touch with your loved ones on a daily basis, even if it's just a quick phone call. As often as you can, go out for a meal with friends, participate in a local club, or engage in some other social activity.
Engage in regular exercise
Exercise is one of the best things you can do to slow down progression of dementia symptoms. Studies show that it not only improves fitness and reduces the risk of falls, but it also slows down the decline of cognitive abilities.
Your workout does not have to be very intense. A mild walk or any other activity that increases your heart rate will be beneficial. Aim for physical activity 30 minutes a day, five days a week.
Follow a healthy sleep pattern
Sleep disturbances are common in dementia patients, but there are certain things you can do to minimize problems.
Keep a consistent bedtime routine, even during holidays and weekends. Engage in a relaxing activity before going to bed and avoid caffeinated drinks late in the day. If you need a nap during the day, limit it to 20-30 minutes to ensure it doesn't affect your sleep at night.
Eat a balanced diet
There is some evidence that following a healthy and balanced diet may protect against cognitive decline and dementia. Make sure your diet is rich in vegetables, berries, legumes, fish, nuts, and whole grains. Limit the consumption of high-fat and high-sugar processed products.
Neural Effects uses the latest evidence-based techniques to diagnose and help dementia patients. We are located in Provo, Utah, and serve anyone in Salt Lake City or the Utah Valley area. We are in network for most types of medical insurance. Schedule your evaluation today.