For many athletes, the terms "shake it off" and "you're fine, get back out there" were thought to instill a toughness that was simply a part of sports. What the sporting world has learned in the past decade or two, however, is that athletes were often doing irreparable damage to their brains when they shook off head and neck injuries.
Mild traumatic brain injury, also known as a concussion, causes the brain to move quickly inside of the skull. Symptoms of a concussion include nausea, headache, fatigue, confusion, sleep disturbances, mood changes, and memory problems.
Multiple concussions can lead to lasting and significant brain injury. One condition, known as chronic traumatic encephalopathy (CTE), has gained a great deal of attention with major athletes such as Aaron Hernandez exhibiting personality changes and violent behavior, including death by suicide. Hernandez had a severe case of CTE. Diagnosing CTE with certainty only happens postmortem, and many professional athletes who have struggled with brain injuries have agreed to donate their brains to medical research after death.
While high-contact sports like football, rugby, soccer, and hockey have a higher rate of concussions, other sports such as wrestling, gymnastics, lacrosse, and even cheerleading also pose a risk for mild to severe brain injuries. With awareness of concussions and other brain injuries shaking up the sports world, attempts are being made to make youth and professional athletes safer.
Youth and high school sports have changed many rules and adopted safety measures to protect against mild and traumatic brain injury. Concussion training is provided to youth sport coaches to educate them about the injury. Sports federations are implementing stricter guidelines, too, such as the 2015 U.S. Soccer Federation's decision to ban heading the ball in youth soccer.
To shine a light on concussions in sports, Neural Effects compiled a list of professional athletes who have suffered from career-ending concussion-related injuries.
Ryan Miller
Sport: Football (Denver Broncos)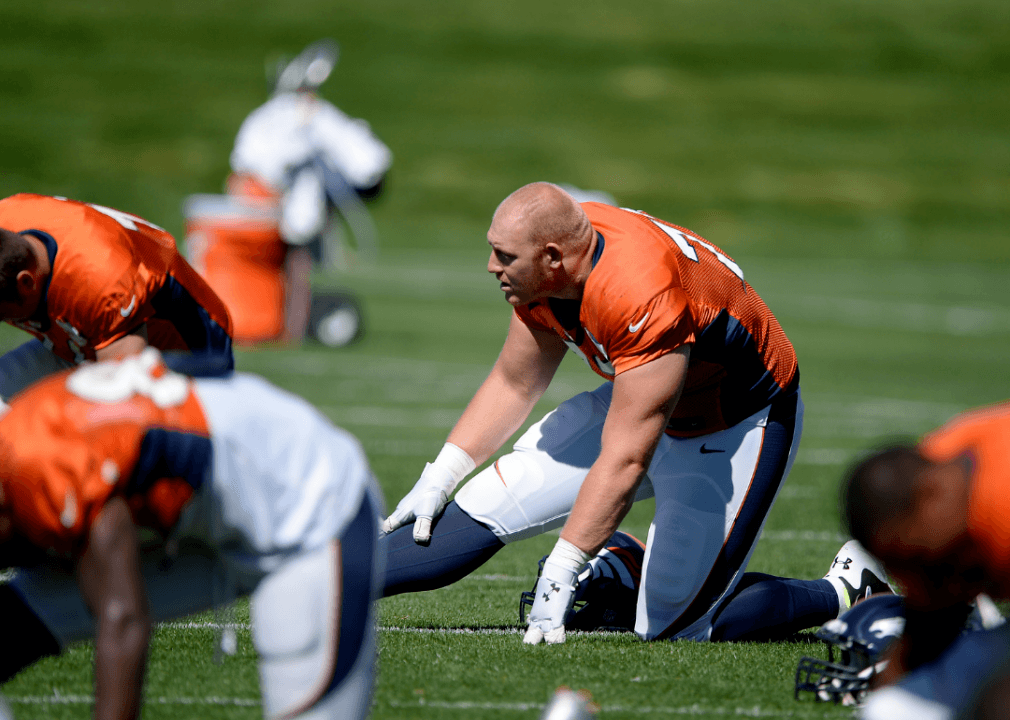 Offensive guard Ryan Miller played eight games as a rookie for the Cleveland Browns, but it was after he ended up with the Dallas Cowboys that he vomited and lost his balance after a 2015 summer practice. He was cut by the Cowboys two months later. At first, Miller kept quiet about his suffering, but in 2017, he told the Denver Post, "You want to fight and fight and fight and fight until basically you can't any longer. But when it comes to mental health and concussions, sometimes nobody will know but you, and it takes a tremendous amount of courage to stand up and say something about it."
Diagnosed with post-concussion syndrome (PCS), he has faced migraines, seizures, and memory loss. The NFL player believes it all began in 2013 after a blow to the head at training camp for the Browns, which turned out to be a concussion.
Miller has vowed to donate his brain for research after his death through the Concussion Legacy Foundation, where they will check for chronic traumatic encephalopathy (CTE), a progressive brain condition believed to be brought on by repeated blows to the head and multiple concussions. Football players are particularly at risk of concussions due to the amount of contact and the severity of the impact of the blows the players sustain.
Adam Deadmarsh
Sport: Ice hockey (Los Angeles Kings)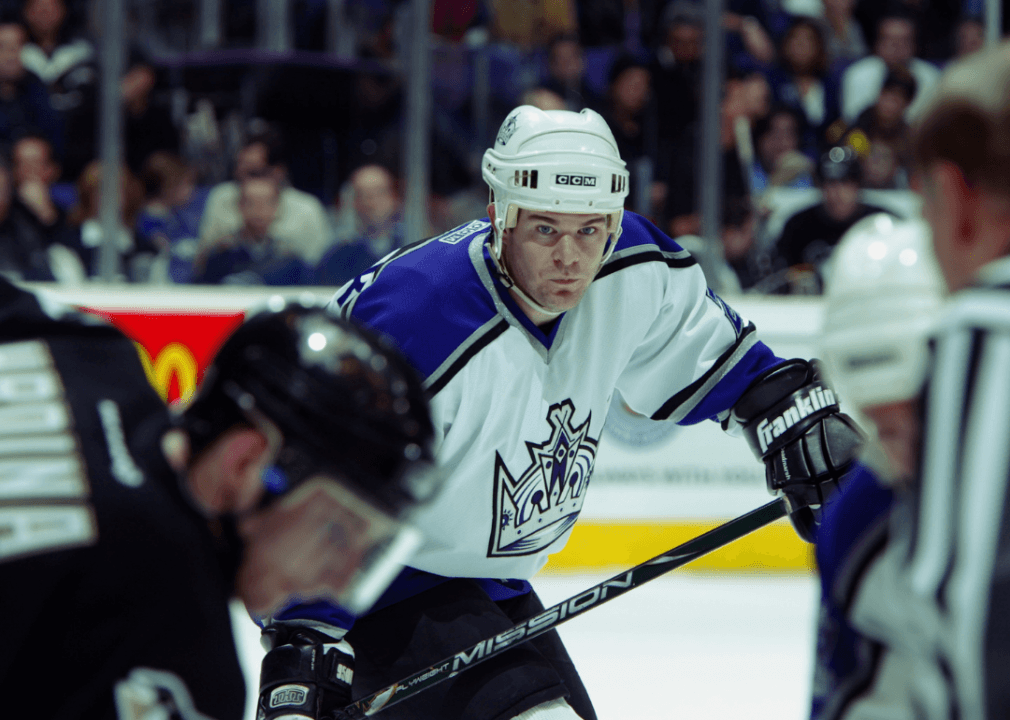 Adam Deadmarsh played right wing for not only the Kings but the Colorado Avalanche, including the Avalanche team that won the Stanley Cup in 1996. He also made two U.S. Olympic team appearances and played for the Quebec Nordiques, where he was a first-round draft pick at 14th overall in the 1993 NHL Entry Draft. Deadmarsh's first concussion came after a fight with Ed Jovanovski of Vancouver in November 2000. It was during the 2002–2003 season that his NHL career really came to an end when an accidental kick to the head by a Kings' teammate caused his second concussion—though Deadmarsh didn't retire until 2005.
Coaching for the Avalanche offered him a way to remain in the game, but in 2012 that career move was also cut short by post-concussion symptoms. Eventually, Deadmarsh was able to return to coaching as the assistant coach of the Spokane Chiefs in 2018.
Ellie Furneaux
Sport: Skeleton (Team Great Britain)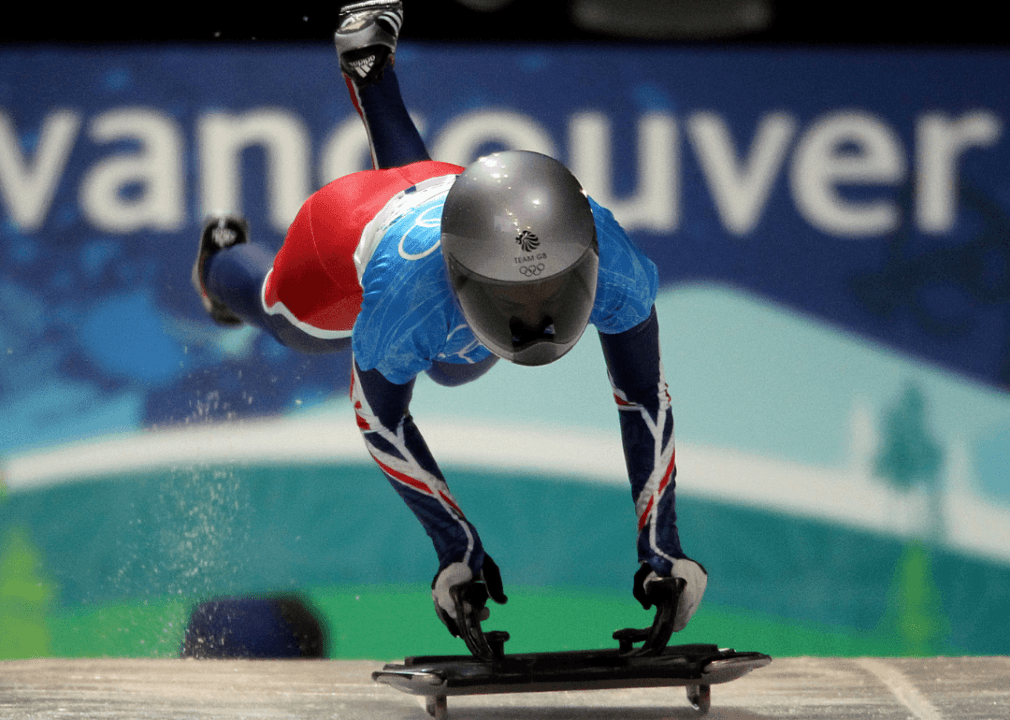 Ellie Furneaux has struggled with painful and debilitating headaches and migraines ever since the accident that ended her career in skeleton. The winter sliding sport features riders mounting a skeleton bobsled face-down and going headfirst down a frozen track. Furneaux's 2018 career-ending accident came in Germany when she smashed into the ice during a race. But looking back, the elite athlete realized that the many races and practices leading up to that incident were also part of the problem.
Even before her accident, Furneaux believes she may have been suffering from brain injury for much longer, though often in sports, these injuries are ignored or misinterpreted. The International Bobsled and Skeleton Federation has been dealing with mounting evidence that brain injuries are a continuous and serious problem with sliding sports, and there is even a term in the industry for those who suffer from chronic concussions and head injuries: "sledheads."
Since Furneaux's accident, many people involved in the sport are trying to make checks for brain injuries a regular practice and encourage those involved at the highest level of the sport to set training limits and conduct more brain injury research. As for Furneaux, she retired from the sport at the age of 24 in February 2019 after doctors told her she should never sled again.
Sean Morey
Sport: Football (Seattle Seahawks)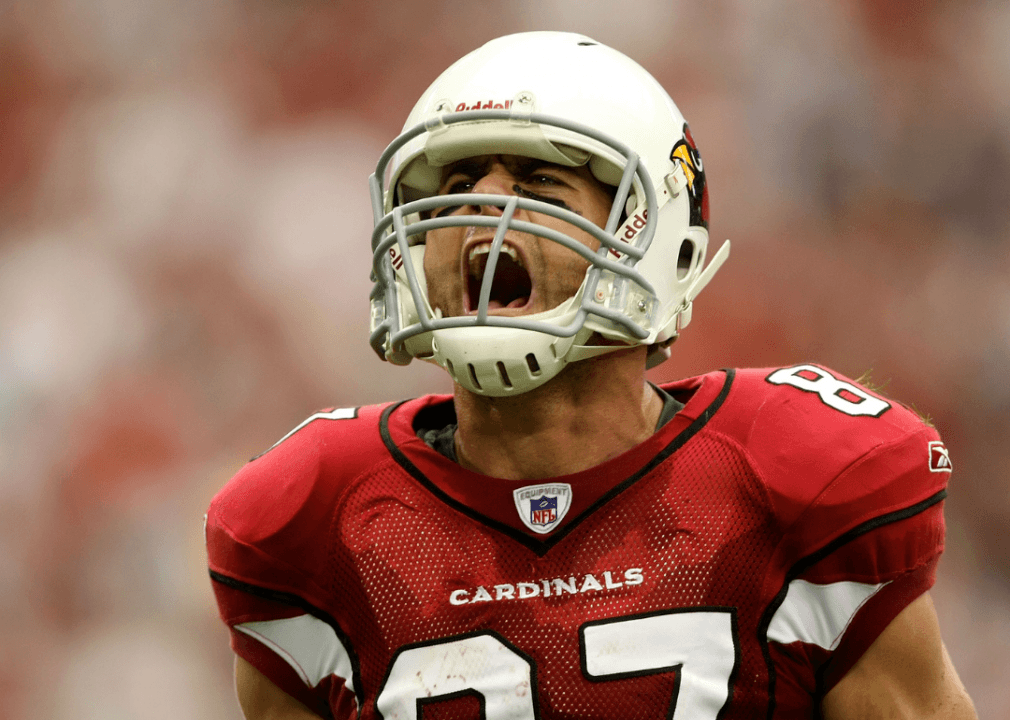 Doctors advised Sean Morey to retire from the NFL in 2010 due to his post-concussion syndrome. Morey wanted to prevent what he had seen happen to many other NFL players who were diagnosed with chronic traumatic encephalopathy (CTE) after their deaths. The wide receiver was small for the NFL at 190 pounds and 5 feet, 10 inches, though he was known for his ability to hit and block.
In 2009, in his last season of play, Morey suffered four concussions during a single game. He now struggles with explosive anger, migraines, and memory and focus issues, which impact his wife and children. The former Seahawk and Arizona Cardinal is taking action as the founder of the NFL Players Association's committee on traumatic brain injury, where he not only encourages others like him to get involved but has vowed to donate his brain for research after his death.
Joshua Farris
Sport: Figure skating (Team USA)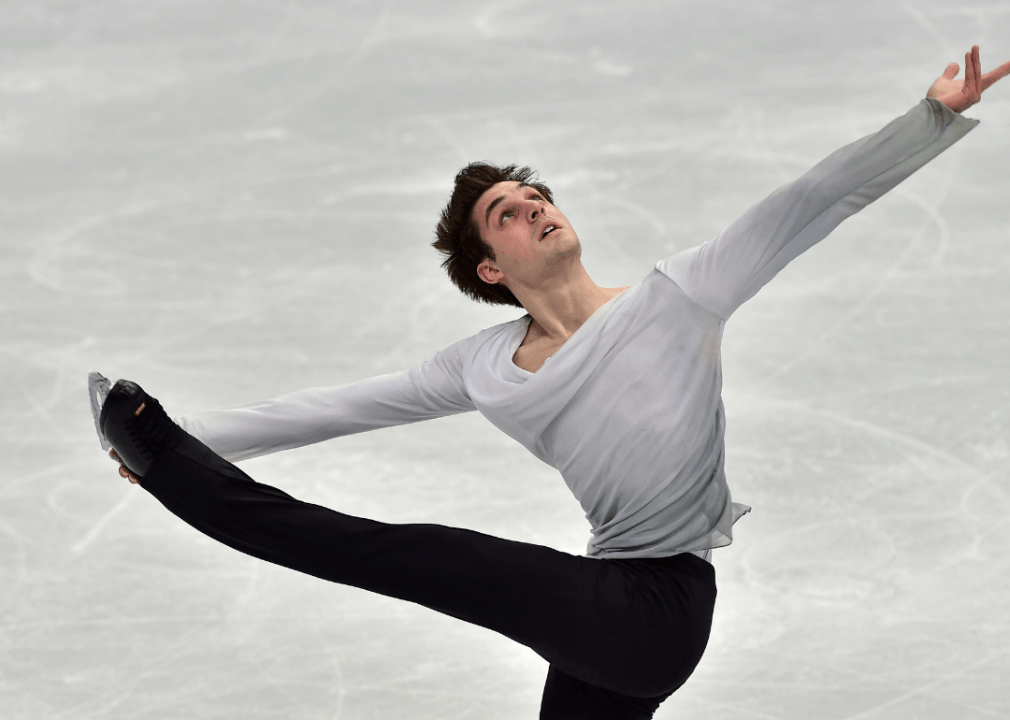 In 2013, Joshua Farris was the world junior figure skating champion, and in 2015, took home the bronze from the U.S. Figure Skating Championships. However, a fall during an attempted quadruple jump during practice caused a concussion—and during that same period, he incurred two more concussions, which led to significant health issues.
In 2016, he retired from figure skating at 21, just as his career was taking off. Later that year, he resumed skating and hoped to return the following season, but symptoms from his brain injuries had not gone away as he'd hoped. According to a GoFundMe page set up for the athlete, Farris had damage to his sixth cranial nerve and right eye and had a herniated disk. The page was set up to raise money for eye and brain surgery.
Josephine Pucci
Sport: Ice hockey (Team USA)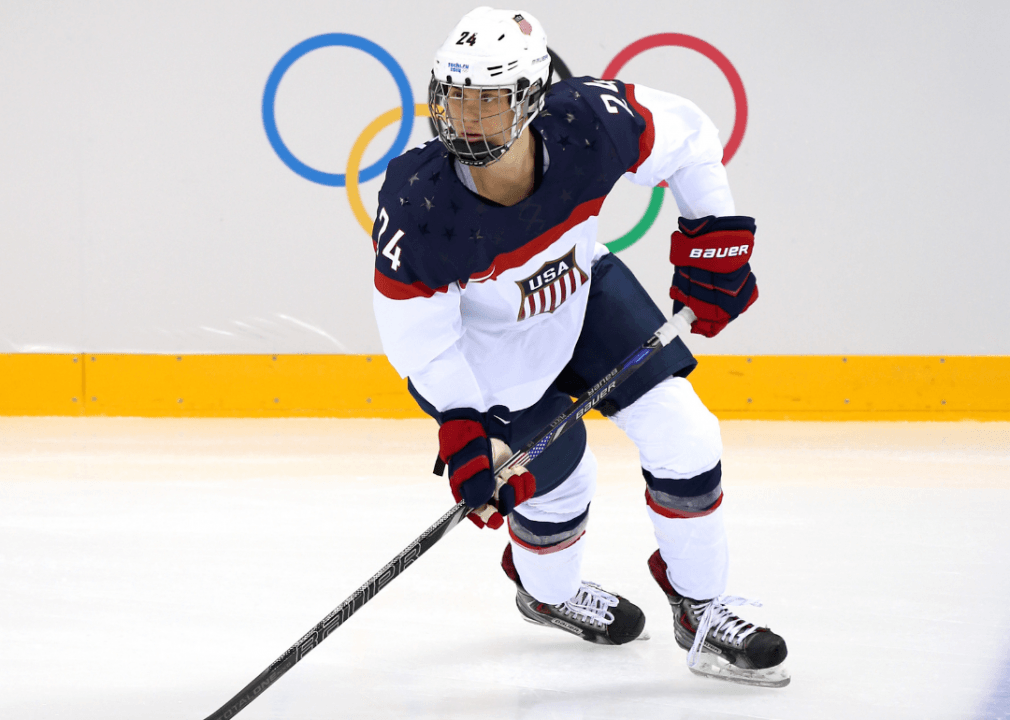 In 2014, Josephine Pucci won a silver medal at the Sochi Winter Olympics, where she played for the U.S. women's hockey team—against all odds. The defensewoman had to work her way back from a traumatic brain injury sustained while playing for Harvard.
Unfortunately, 2014 was also the year when the Olympian was forced to retire from hockey. Multiple concussions had caused a brain injury, which brought on symptoms including fatigue and nausea and made reading and walking difficult. Pucci went on to cofound a 501(c)(3) nonprofit organization, the Headway Foundation, where she continues to raise awareness about concussions and traumatic brain injuries.
Gretchen Bleiler
Sport: Snowboarding (Team USA)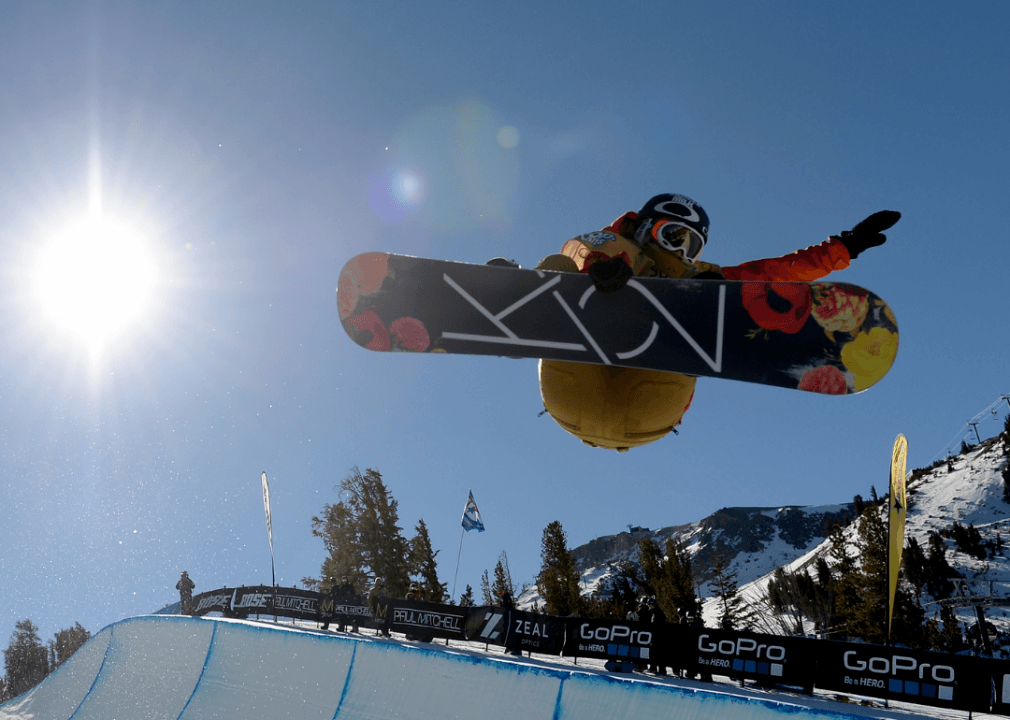 After a 13-year career in competitive snowboarding, Gretchen Bleiler retired. Although she suffered from multiple concussions, Bleiler never considered herself a traumatic brain injury (TBI) victim until she learned more about TBI through LoveYourBrain, a nonprofit dedicated to educating and empowering people about brain health and TBI.
The athlete also admits that she didn't pay attention to her concussions in the way that she probably should have as over a five-month period, she had four concussions, which ultimately led to her retirement from the sport in 2014. In a 2017 article for ESPN, she wrote, "While I have healed from my head injuries, I carry them with me every single day." The Olympic silver-medal winner now lives in Colorado and is an entrepreneur, environmental advocate, and motivational speaker.
Tory Nyhaug
Sport: BMX (Team Canada)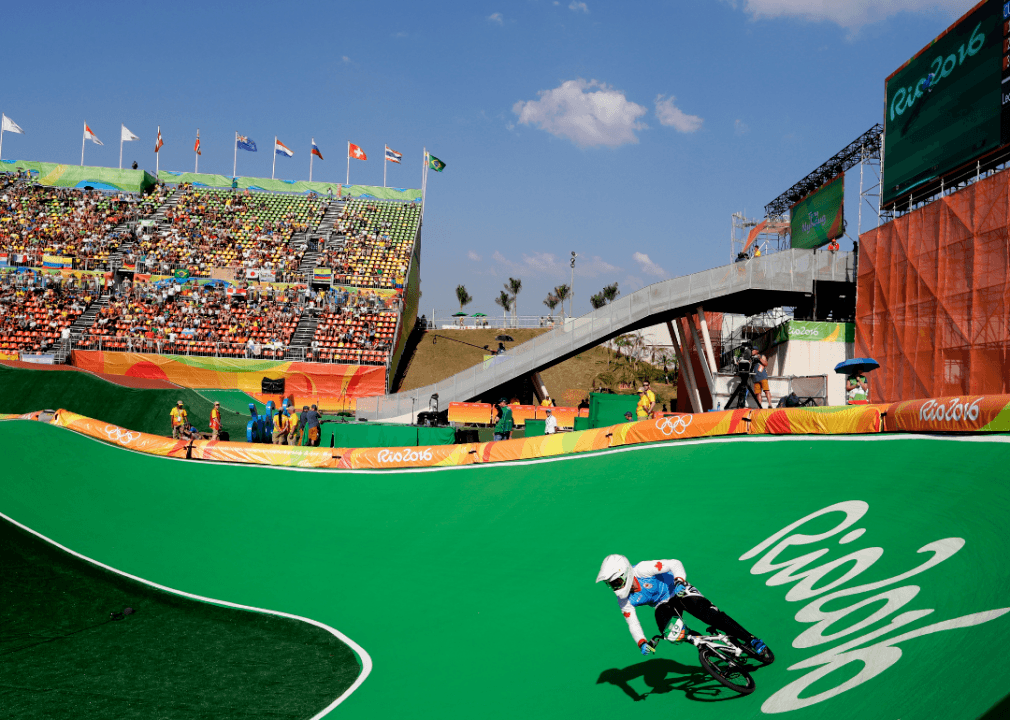 Two-time Canadian Olympian Tory Nyhaug announced his retirement from BMX racing in 2019 at the age of 27. Nyhaug still struggles with post-concussion symptoms triggered by a 2018 crash at the World Championships. He retired because he didn't want to risk another concussion.
In an Instagram post, Nyhaug told fans about his long journey back to health while stating that he doesn't believe the racing world owes him a thing. He understood the risks associated with the sport and said he has no regrets. Nyhaug continues to remain involved with BMX racing as a coach and is helping to train the next generation.
Kat Merchant
Sport: Rugby (England women's national rugby union team)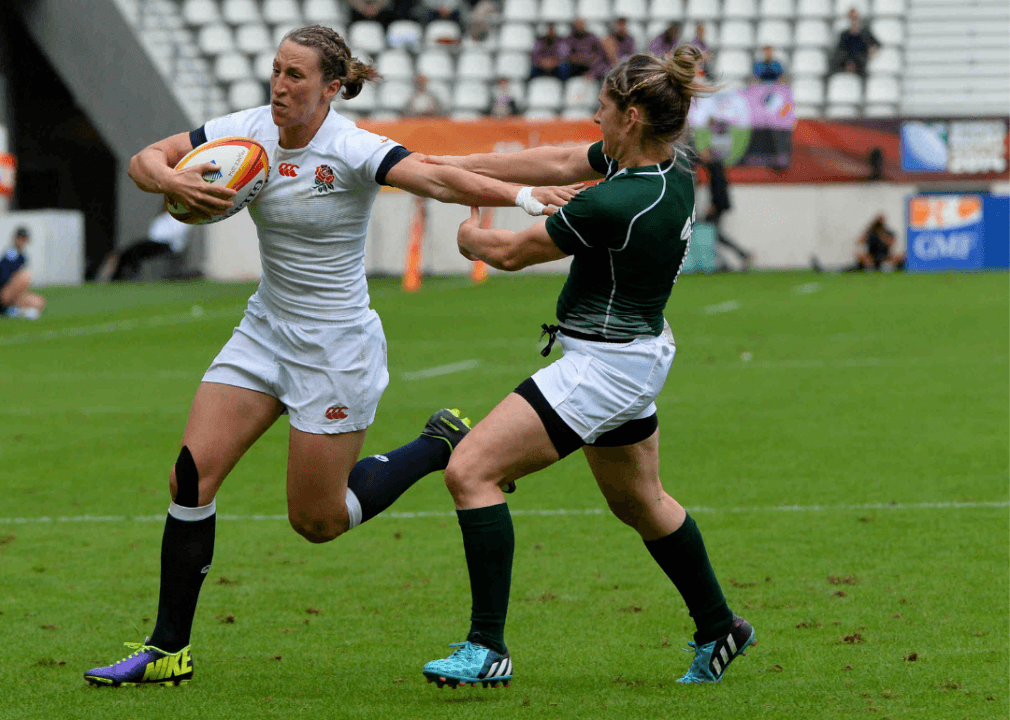 Gloucester-born Kat Merchant won the World Cup in 2014. Soon after, she retired on the advice of medical doctors who were worried about the 11 concussions she incurred in just 14 seasons. The call by brain injury advocacy groups like Headway for more research into how brain injury impacts women athletes—and whether they are more susceptible to concussions than their male counterparts—has prompted Merchant to become more vocal about her concussions and the impact they've had on her life since she went into retirement.
The athlete told BBC Radio 5 Live, "I have a lower cognitive capacity…I can't do a hundred things at once without getting a headache or getting flustered or forgetting my words." Merchant now works as a personal trainer.
Briana Scurry
Sport: Soccer (U.S. women's national soccer team)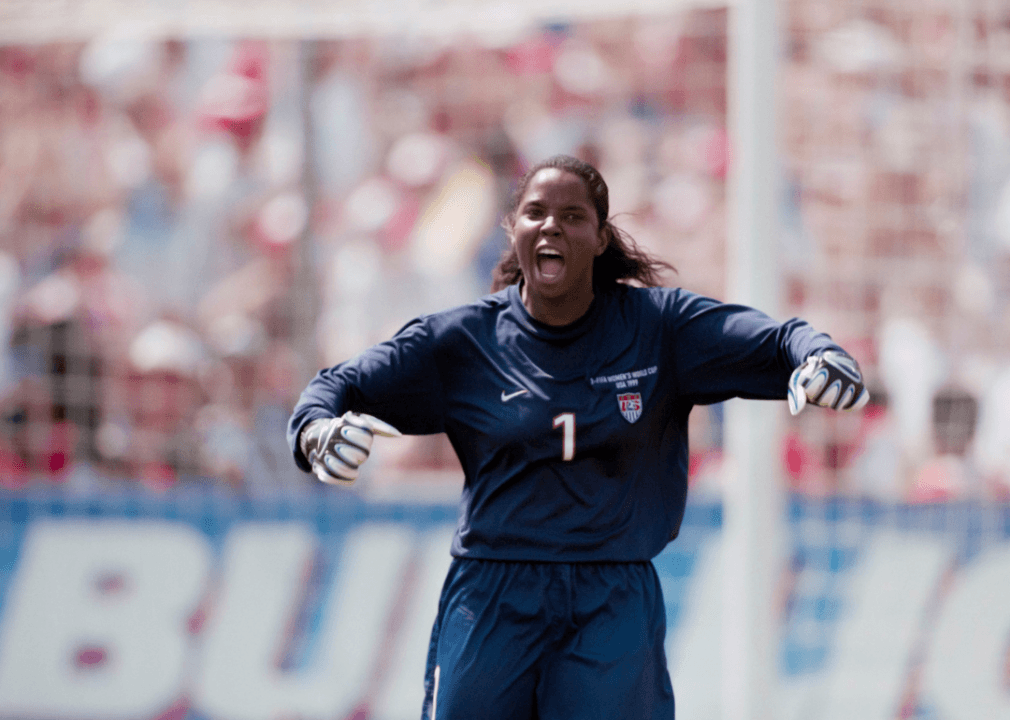 Briana Scurry's recovery from the career-ending concussion she suffered in 2010 took years. Before Scurry played professional soccer, she won two Olympic gold medals as the starting goalkeeper for the U.S. women's national soccer team. Playing for the Washington Freedom against the Philadelphia Independence, Scurry and Philadelphia's forward collided, causing a concussion the soccer star didn't know about until the symptoms showed up later, including loss of balance and nausea.
After retiring, Scurry suffered from headaches and permanent nerve damage and was diagnosed with post-concussion syndrome. Only after her occipital nerves were surgically removed in 2013 did Scurry feel any relief from the pain. While Scurry, now an advocate for safety in soccer, was pleased with the 2015 decision by the U.S. Soccer Federation to ban heading the ball in youth soccer, she advocates the mandatory use of headgear in the sport for all ages.