There are so many different types of dementia facilities available that finding the right type for you (or a loved one) can be a time-consuming challenge. This is especially true for caregivers who already spend much of their time caring for a relative with dementia, on top of work and other family commitments.
The type of facilities that a patient needs depends on many factors. During the early stages of the disease, patients show limited signs of memory loss and other cognitive problems and may only need help with light house cleaning or shopping. However, as the disease progresses, they will inevitably need more supervision. By the late stages, they will need round-the-clock care.
In this article, we provide a step-by-step guide to finding the best dementia facilities near you:
For those located near Provo, we've also listed the best memory care facilities in the Utah Valley area and describe our dementia treatment program at Neural Effects.
Neural Effects uses the latest evidence-based techniques to diagnose and help dementia patients. We are located in Provo, Utah and serve anyone in the Salt Lake City or the Utah County area. We are in network for most types of medical insurance. Schedule your evaluation today.
Step 1: Decide on the Type of Care Needed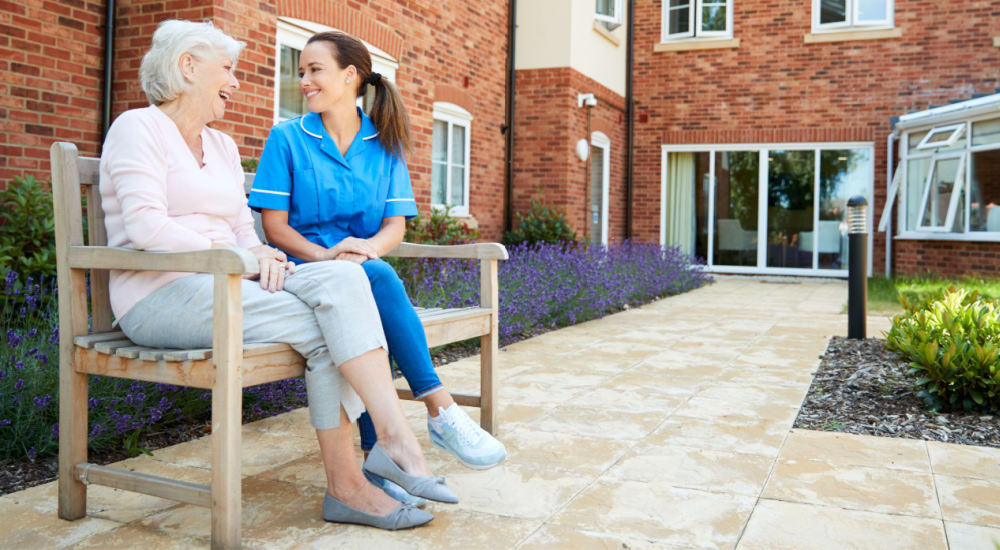 Before you choose a care provider for yourself (or a loved one), you need to determine exactly what kind of senior care is needed. Ideally, families should discuss and plan long-term care needs with the patient during the early stages of the disease. Here, we'll go through common types of dementia facilities to help you make a decision:
In-home care
Day centers
Memory clinics
Long-term care
Respite care
Hospice care
In-Home Care
In-home care refers to services provided in the patient's home rather than in a hospital or other care facility. This approach allows patients to maintain their routine at home. It decreases the burden on caregivers. This type of care ranges from a few hours a week to 24-hour live-in care, depending on the patient's needs. It provides peace of mind for the family, knowing that their loved one with dementia is supervised and cared for when they need it. These carers:
Provide companionship for the patient
Encourage patients to engage in social and recreational activities
Help with a variety of daily tasks, such as bathing, getting dressed, eating, house cleaning, and shopping (with specific services varying from company to company)
Manage medication and other medical needs (for example, insulin injections for diabetic patients)
Identify when patients may need to see a doctor due to worsening symptoms
May offer specialized care, such as physical, occupational, or speech therapy
Ensure patients' well-being and quality of life
Adult Day Centers
Adult day centers offer patients with Alzheimer's disease and other forms of dementia the opportunity to be social and to participate in activities in a safe environment. These day centers are typically open during the day and offer assistance with activities of daily living (ADLs), such as bathing, grooming, eating, and mobility. Some places also provide meals, snacks, recreational and social activities, and sometimes transportation to and from the facility. They're ideally suited for patients with early to moderate dementia.
Common types of services include:
Counseling: The center may offer counseling and support services for dementia patients and their families.
Health services: Some centers provide regular health checks, including blood pressure, physical exams, as well as eyesight and hearing tests.
Personal care: Centers may provide assistance with personal care, including hairstyling, eating, bathing, and other tasks.
Recreational activities: Many centers organize a variety of activities, including music, art, physical exercise, and discussion groups.
Behavior management: Staff at these centers are trained to deal with behaviors associated with dementia, including wandering, incontinence, hallucinations, sexually inappropriate behavior, or speech difficulties.
Therapy: Some centers offer different types of therapy, including physical, occupational, or speech therapy. They may have therapists onsite or on call.
This type of care allows caregivers and family members to continue to work and carry out their daily activities, knowing that their loved one is safe in the day center for a few hours during the day. Opening hours vary greatly from center to center, but some are open from 7-10 hours every day. Some even offer weekend and evening hours, and transportation and meals are often provided.
Memory Clinics
Memory clinics (also known as dementia clinics) are facilities where dementia patients can get treatment for their condition. Not all clinics provide the same care: Some focus more on short-term treatments, such as medication and supplements, while others offer treatment tailored to the patient's abilities as their condition changes. This usually involves different types of therapies, such as physical, occupational, and cognitive therapy. At Neural Effects, we offer cognitive stimulation therapy (more on this later).
The aim is to bring dementia specialists together and facilitate access to treatment. Some clinics have all doctors and therapists under one roof, while others work closely together and refer patients between different clinics. Visiting a dementia clinic: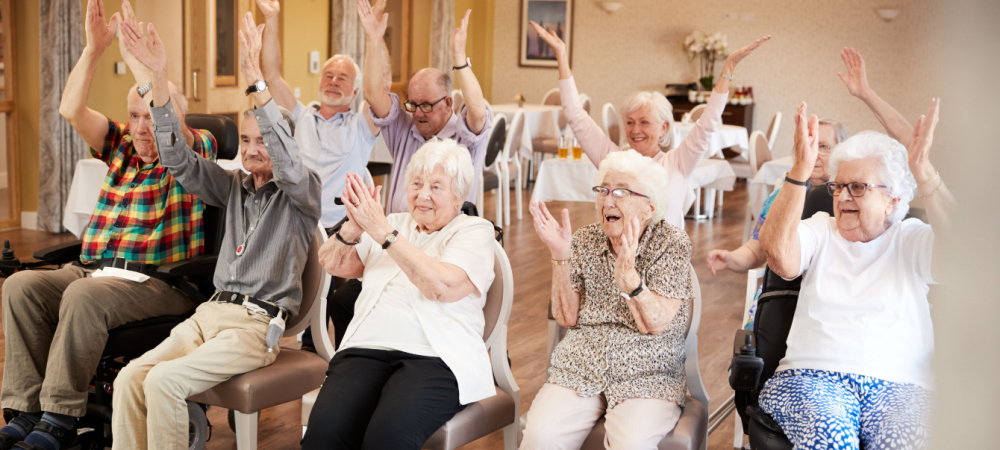 Long-Term Care
Long-term care involves moving the patient full-time into a care facility. As the disease progresses, patients may need more intensive care and around-the-clock supervision to stay safe. The decision to move a patient into a care home is not easy. Even if this was a move planned in advance with the patient, making this transition can be a stressful experience for the family. It's important to note that, regardless of where the care takes place, the decision must be about making sure the patient receives the care they need.
To help with the decision, these questions may help to determine if a move to residential care is the best option for you:
Is it still safe for the patient to stay at home? This may be particularly relevant if the patient lives alone.
Is the health of the patient (or the caregiver) at risk?
Are the patient's current needs being met?
Would the structure and social interaction in a care facility benefit the patient?
There are multiple kinds of long-term care, depending on the patient's needs:
Retirement housing (Independent living): This option is suitable for patients in the early stages of dementia who are still able to live independently. Retirement homes generally provide some supervision and may offer recreational activities, transportation, dining options, and other amenities.
Assisted living communities: Assisted living — also called adult living or supported care — sits between independent living and living in a nursing home. These facilities usually offer housing, meals, and health care. Assisted living facilities vary greatly from state to state, and not all offer services specifically for patients with dementia.
Nursing homes: Nursing homes — also called long-term care facilities or custodial care — provide 24-hour care for patients. Many nursing homes offer services covering recreation, spirituality, and medical care, as well as assistance with daily activities, such as bathing, grooming, and eating. These nursing care facilities have more specialized staff trained to deal with dementia patients and are more suited for patients with moderate to late stage dementia.
Life plan communities: Life plan communities — also known as continuing care retirement communities — provide different levels of care, from independent living to nursing home, based on what the patient needs. Patients can move through the different levels of care within the community as their needs change, but importantly, they stay in the same location and keep their routine.
Alzheimer's special care units: Alzheimer's care units — also called memory care units — are designed to meet the specific needs of patients with dementia. In many cases, they're part of larger assisted living facilities or nursing homes. In practical terms, it means patients with dementia are located on a floor or in a unit within a larger residential care building. These memory care facilities often have more specialized staff than regular assisted living facilities, and the units are typically closed to prevent patients from wandering. Memory care communities are typically designed to be easy to navigate in order to minimize confusion, with clearly identified spaces making disorientation less likely. Along with the regular services provided in assisted living, residential memory care services offer skilled nursing and cater specifically to patients with dementia. Many offer different types of therapy, such as cognitive and physical therapy.
Respite Care
Respite care provides temporary care for dementia patients, allowing caregivers and family members to have a break from caring for their loved ones. This can be anything from a few hours to a few weeks or months. This break allows caregivers time for self-care, errands, and spending time with family without having to worry about their loved ones with dementia.
Breaks are good for a carer's physical and mental health and can enhance the relationship with the person they care for. In addition, patients with dementia can also benefit from the break. Respite care can offer opportunities to form new relationships and explore new activities.
There are many different types of respite care, including:
Companion services to attend recreational activities during the day
Personal care at home to help with bathing, dressing, eating, and other daily activities
Skilled care services to help with medication and other medical care
Day center attendance for short periods
Short stays in a care home
Care during holidays or short breaks
Hospice Care
Hospice care focuses on giving patients comfort and dignity at the end of their lives, while also helping families to understand what to expect at this stage. The primary aim of hospice care is to manage pain and other symptoms during the last six months of life with treatments that focus on keeping the patient comfortable rather than those that treat the disease or slow down the progression of symptoms. This type of care is provided by highly specialized providers, including doctors, nurses, and counselors. Most commonly, hospice care is provided at home or in a nursing facility, but there are some hospice facilities and hospice units within hospitals.
Step 2: Find Providers Near You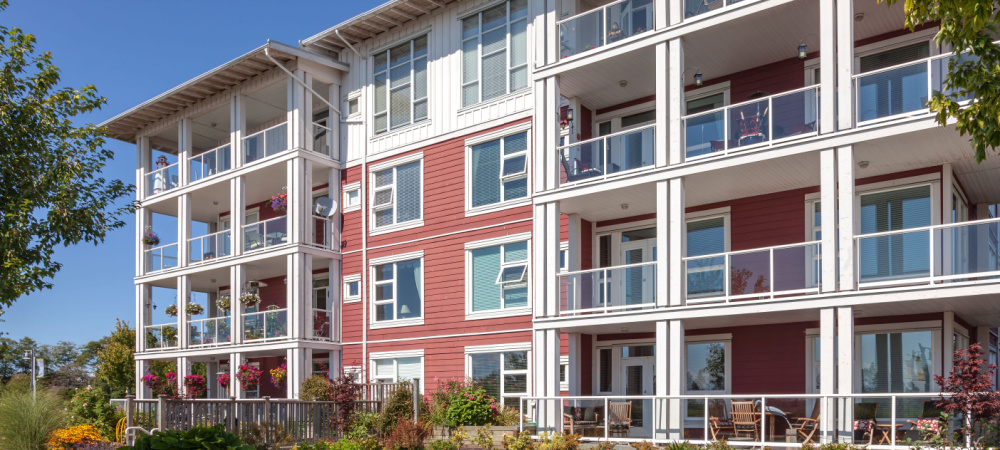 If you've just started looking for a care facility, finding the right one may be overwhelming. Here are a few ways that you can find providers:
Talk to your family doctor. Your family doctor may be able to suggest suitable care for you or your loved one or at least point to organizations that can provide you with the right resources and advice.
Ask friends, family, and neighbors. They can point you towards care providers that they may have used before, and getting their first-hand opinion can be very helpful. A referral from a friend or neighbor is one of the best ways to find community services. If you don't know anyone in your community who has personally used a care facility, try asking on Nextdoor.com. It's a geographically organized online community, so you can ask questions and get help from people who live near you.
Use Medicare's Home Health Compare online tool. This can help you find and compare Medicare-certified home health agencies in your area.
Contact your local Alzheimer's Association chapter. They can provide a list of local care options in your community, guiding you to those that are specifically designed to assist dementia patients.
Search for care providers using the Alzheimer's Association Community Resource Finder. This is a free online tool to help you find community programs and services.
Contact dementia associations. There are multiple organizations in the U.S. that support dementia patients and their relatives. Many of these have information on how to find dementia care, what questions to ask, and other resources. Some of these organization include:

If you live near Provo, Utah, some of the senior living communities we usually work with include:
Neural Effects uses the latest evidence-based techniques to diagnose and help dementia patients. We are located in Provo, Utah and serve anyone in Salt Lake City or the Utah County area. We are in network for most types of medical insurance. Schedule your evaluation today.
Step 3: Screen Possible Options
Once you have a list of possible options, it's time to screen care providers to find the best option for you. You want to find a provider you can trust and who interacts well with the dementia patient. Contact possible providers and explain what you need. Ask as many questions as you can over the telephone regarding qualifications, types of services offered, cost, and hours of availability. The more information you find over the phone, the easier it will be to identify which provider is a good fit. It'll also help reduce the number of services you need to interview in person.
Next, select a few options and visit those care providers in person. Make an appointment for your first visit, but if possible, also make an unannounced visit. Visit the care setting at different times of the day, including during meal times or recreational activities. Consider how the staff interact with the patients. Are they friendly and respectful? Is the facility clean and well-maintained? All these details can help your decision.
If you're visiting a care community, ask for the latest survey/inspection report and, in some states, the Special Care Unit Disclosure form — which they are legally required to provide. You can also go to Medicare's Nursing Home Compare or the Joint Commission's Quality Check to learn how a particular provider compares to other services in the country.
When you interview potential providers, prepare a list of questions to ask. Here are some suggestions to get you started. Please note that not all these questions apply to all types of care.
Services needed
Does the care provider offer the specific medical services the patient with dementia needs?
Are the patients regularly checked by doctors?
How often are doctors and nurses at the premises?
How do they deal with accidents and emergencies?
How do they ensure high-quality care for all patients?
Activities
What is a typical day for a patient with dementia?
What activities are planned for the patients?
Can they go outside? Is it safe? Are the patients monitored?
Does the facility have a special unit for patients with dementia? If so, what kind of services are provided?
Are religious services available to patients?
How are meals served? Can they accommodate special needs? Do they follow a healthy and balanced diet?
If needed, what strategies do the staff use to encourage patients to eat?
Care plans
How are care plans reviewed? The family and the patient (if able) should be involved.
Is continuing care available as the patient's needs change?
What type of therapies are offered?
Are rooms available now, or is there a waiting list? If there's a long waiting list, it may be worth putting the patient's name on it even if you haven't made a decision yet.
Staff training and experience
Is the staff trained in dementia care?
How much experience do they have working with geriatric patients with dementia?
What's the ratio of residents to staff members?
Background check and references
Does the service provider conduct background checks on all staff?
Ask the care provider for references. Contact these families and ask about their experience, the quality of care they received, and any concerns they had.
Family involvement
Can families be involved and visit regularly?
How are families informed about changes in the patient's condition and care needs?
Are families encouraged to communicate with staff?
Is there a designated family visiting area?
Can the family call 24/7?
Step 4: Evaluate Cost and Payment Options
Pricing for dementia care varies greatly depending on what services are provided, where you live, and whether you qualify for Medicare or private insurance.
In-home services: Medicare covers some in-home care services if the patient meets certain criteria, including being homebound and needing the services of a skilled professional. In addition, services must be considered a vital part of the treatment that the patient needs.
Day centers: Some centers offer services where families pay according to income. In some states, Medicaid covers costs for families on low income.
Long-term care: This can be an extremely expensive type of care. The national, annual average cost of living in an assisted living facility is $54,000, and this goes up to $108,405 for a nursing home with a private room. In some cases, long-term care insurance, veterans benefits, and Medicaid cover these costs, but most families have to pay these values out of their savings. Medicare does not cover living in a residential care community or the cost of memory care, but it covers a short-term stay if the patient needs hospitalization.
Hospice care: This care is usually covered with Medicare, Medicaid, and private long-term care insurance plans. It's important to note that Medicare only covers if the patient's doctor certifies that the patient has a life expectancy of six months or less.
Even if you're paying privately at first, ask if it will be possible to change to Medicaid or Medicare in the future. It may be advisable to visit with a lawyer specializing in elder care prior to moving into a care community to make sure you have a solid financial plan in place.
Step 5: Change Care Facilities if Needed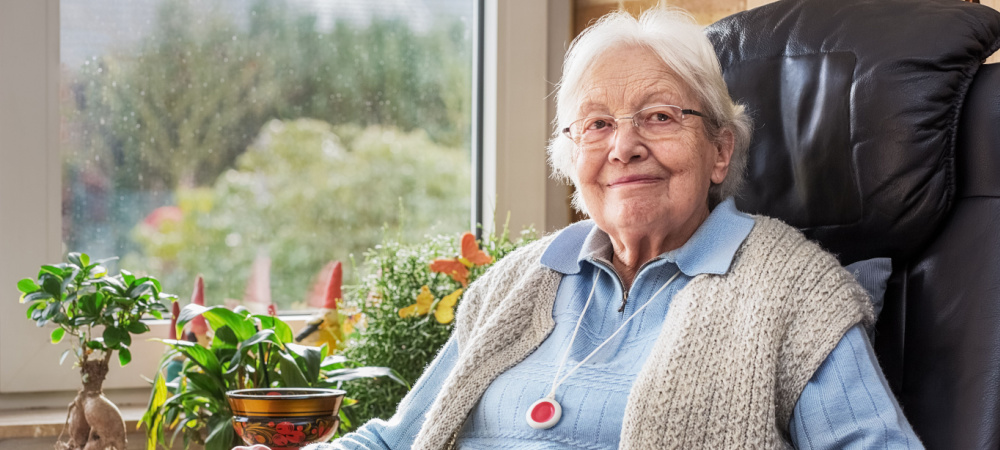 Even after you've done a thorough check on your chosen care facility, you may still need to switch facilities. Perhaps it didn't work out, perhaps the patient needs to move to be closer to family, or perhaps their condition worsened sooner than expected. There are many reasons a patient may have to move.
Changing facilities often requires some paperwork. If you have any concerns about the quality of care your loved one is receiving, or if the provider is not a good match, it's important to address these issues. Start by discussing your worries directly with the care provider, but if you feel that your concerns are not being heard and you can't resolve the issue, then you may want to work with an outside agency.
Here are some places to start:
If needed, you can complain to your state licensing agency. They'll investigate and can fine communities and healthcare providers that do not meet state and federal requirements.
Attorneys specializing in elder law can address your concerns about the quality of care your loved one received. In extreme cases, they can also help in cases of physical, emotional, or financial abuse of older adults. If you need an attorney, you can use the Alzheimer's Association Community Resource Finder.
Consider Dementia Treatment at Neural Effects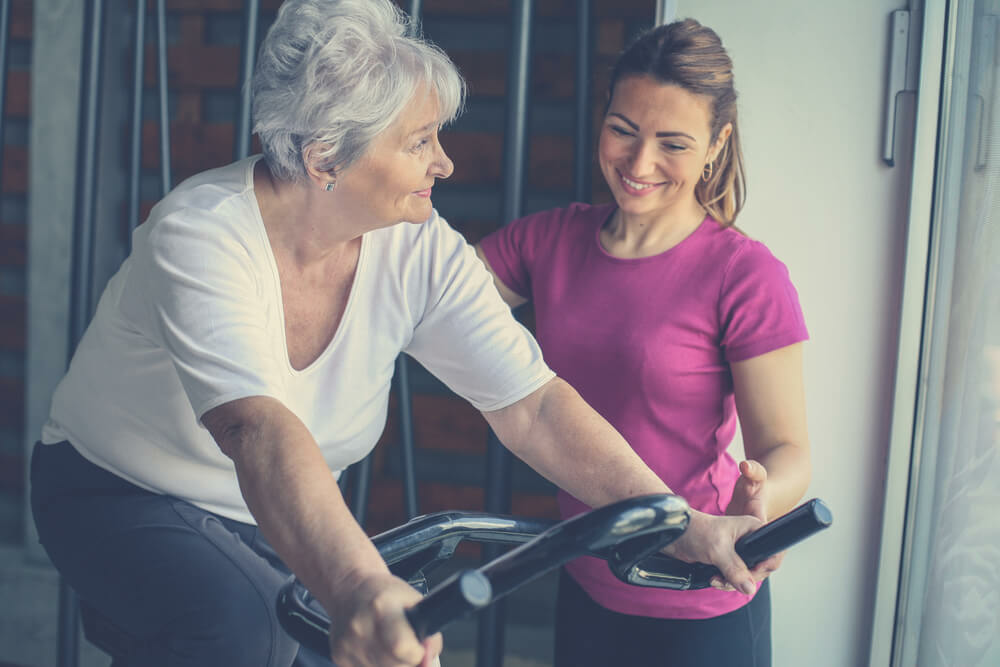 Treatment at our dementia facilities involves a combination of cognitive stimulation therapy (CST) and physical exercise to delay the progression of symptoms and slow cognitive impairment. This is more suitable for patients in the early to moderate stages of the disease.
Before treatment, all our patients undergo a neuropsychological exam (also called a neurocognitive evaluation). This exam takes around 2-2.5 hours to complete. During this exam, our therapists assess cognitive skills (such as problem-solving, memory, and thinking), physical abilities (such as balance and reflexes), and emotional well-being (signs of stress, anxiety, and depression).
All this information is then combined to create a cognitive care plan (CCP). All patients who are assessed receive their CCP, even if they don't continue treatment. The CCP includes:
Results from the assessment
Risk factors and how the disease is likely to progress
Lifestyle changes that may help the patient
Ways the family can get involved
Recommended treatment options
If they decide to start treatment, patients attend 14 sessions of one-hour-long group therapy sessions. These sessions are held twice a week for seven weeks.
Sessions start with a few minutes of aerobic exercise done on a stationary bike or treadmill. Exercise is a crucial part of our treatment. It improves blood flow to the brain and promotes the release of a chemical in the brain called brain-derived neurotrophic factor (BDNF), which stimulates learning and memory. Our therapists are aware that patients with dementia may struggle with exercise, and they're trained to accommodate mobility issues and other health conditions.
After exercise, patients start their CST session. Each session follows a different theme, and patients may discuss current affairs, play board games, listen to music, or do arts and crafts. Overall, multiple studies have shown that CST helps with cognitive skills, such as memory, thinking, and language, boosts confidence, and improves quality of life.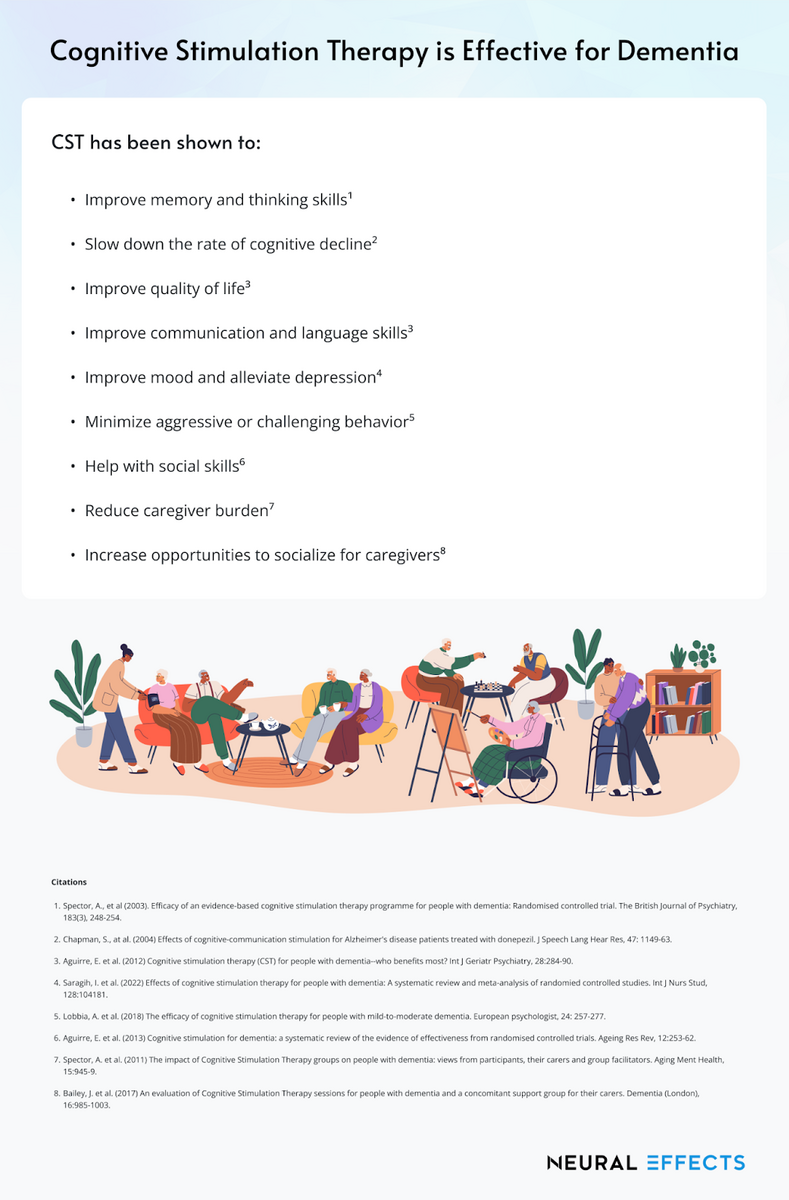 At the end of the CST sessions, if our therapists believe patients may benefit from further therapy, we refer them to appropriate specialists.
Family members and caregivers can attend the first session to find out more about CST. This way, they can repeat some of the activities at home with their loved one. We also supply the family with resources about dementia and suggest support groups for both the patient and their main caregivers.
Neural Effects uses the latest evidence-based techniques to diagnose and help dementia patients. We are located in Provo, Utah and serve anyone in the Salt Lake City or the Utah County area. We are in network for most types of medical insurance. Schedule your evaluation today.