The type of medical care that you need after a mild traumatic brain injury (mTBI) often depends on the symptoms you experience. Severe or serious symptoms — such as confusion, severe headaches that don't go away, and repeated vomiting or seizures — warrant a prompt trip to the emergency room (ER).
Here's how to know if you should go to the ER, urgent care, or concussion clinic after hitting your head.
Once you've determined that your injury is just a concussion (and not a severe traumatic brain injury), a good concussion specialist (or team of them!) can help you develop a recovery plan with the aim of making a full recovery. But which types of specialists you need depends on how the injury affected your brain. For example, if you're experiencing vision problems after your concussion, you may need vision therapy. Or if you feel dizzy and are having balance issues, then you may need a vestibular therapist.
The best place to get this type of specialized treatment is at a concussion clinic. Look for one with medical staff with expertise in different fields who can address multiple symptoms. In this post, we've included details about the types of doctors and therapists who can help you along your recovery.
If you live in Provo, Salt Lake City, or anywhere else in the Utah Valley area, we can help you recover from your concussion and reduce your chance of long-term symptoms. We are in network for most types of medical insurance. Schedule your evaluation today.
Which Doctors Can Give You Referrals for Further Treatment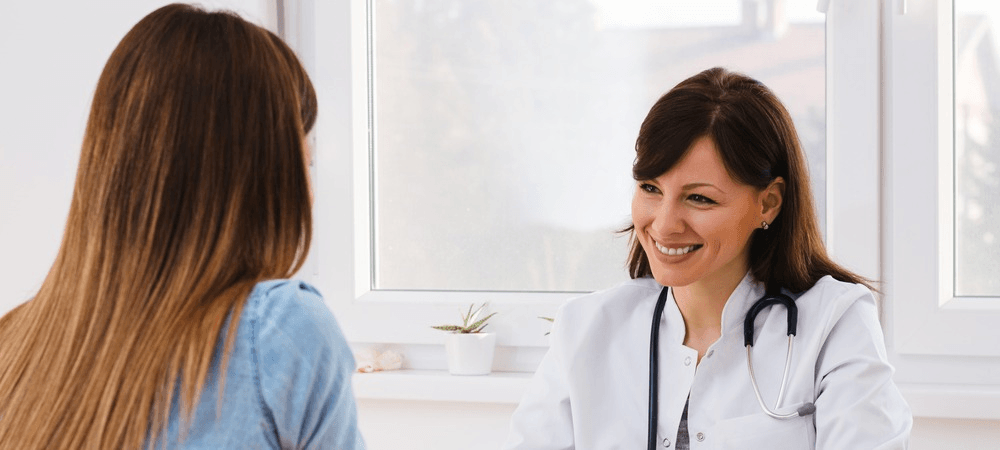 Sometimes, insurance plans require you to visit a general physician or another type of physician before seeing therapists who can provide specific treatment for concussion symptoms. Or, you may want one trusted doctor to coordinate your care. Possible candidates for this role include your primary care provider, a pediatrician, a sports medicine physician, or a neurologist. While these doctors cannot provide a full concussion recovery experience on their own, they should be able to help you find your treatment team.
General Physician, Primary Care Physician or Primary Care Provider
Primary care providers can diagnose concussions, but they're not always up to date with the latest treatment options and may unintentionally offer you outdated advice.
For example, for a long time, the standard way to treat concussions was to stay in a dark room with minimal stimulation to avoid symptoms and allow the brain to rest. The idea behind this approach — called cocooning — was to reduce demands on the brain at a vulnerable time. But studies in recent years suggested that cocooning is not helpful at all and can even delay recovery. Researchers now know a more active rehabilitation is a much better option; patients can start treatment after only a 48-hour rest period. Unfortunately, knowledge moves slowly through the medical community and many physicians may not know of updates to concussion treatment best practices.
General physicians may not be specialists in head injuries, but they can help you get a referral to a specialist who can further diagnose and treat your symptoms.
Pediatrician
Pediatricians — like general physicians — can diagnose brain injuries, but these doctors have the added difficulty of treating young patients who may not be able to express how they're feeling, especially when it comes to symptoms like brain fog or difficulty concentrating.
Alongside a diagnosis and potential referral for further treatment, pediatricians may offer education for caregivers to help the children in their care recover swiftly.
Sports Medicine Physician
Sports medicine physicians are trained to diagnose a sports concussion based on a physical and cognitive examination. Typically, these doctors test many different aspects, such as memory, balance, responsiveness, and strength. SCAT5 and the Child SCAT5 (for young athletes) are common tools to assess sports injuries. These assessments include multiple components such as Glasgow Coma Scale, a symptoms checklist, and the Modified Balance Error Scoring System (M-BESS). If there's any reason to suspect a severe injury, sports physicians can request a CT or MRI scan, or refer you for further treatment with a specialist.
They often work together with athletic trainers and can help you with the return-to-play protocol to ensure that your recovery is complete before resuming sports and work at normal levels.
Neurologist
Neurologists treat a wide range of neurological conditions, including traumatic brain injuries. You may see one if you visit the ER for your head injury, especially if you're experiencing symptoms such as loss of consciousness, bleeding, seizures, or vomiting.
To diagnose a brain injury, neurologists perform a neurological exam and check mental status, speech, balance, and vision to determine the severity of the injury. Unfortunately, most neurologists have little experience with concussions and can't help beyond the initial diagnosis, other than to refer you to other specialists or prescribe medication to control certain symptoms (which is a risky proposition when the brain is still healing from injury). If you're looking for a neurologist, search for one with experience specifically in caring for concussions and post-concussion syndrome.
Further reading: What neurologists can and can't do for concussion care
Concussion Specialists Who Can Help with Treatment and Recovery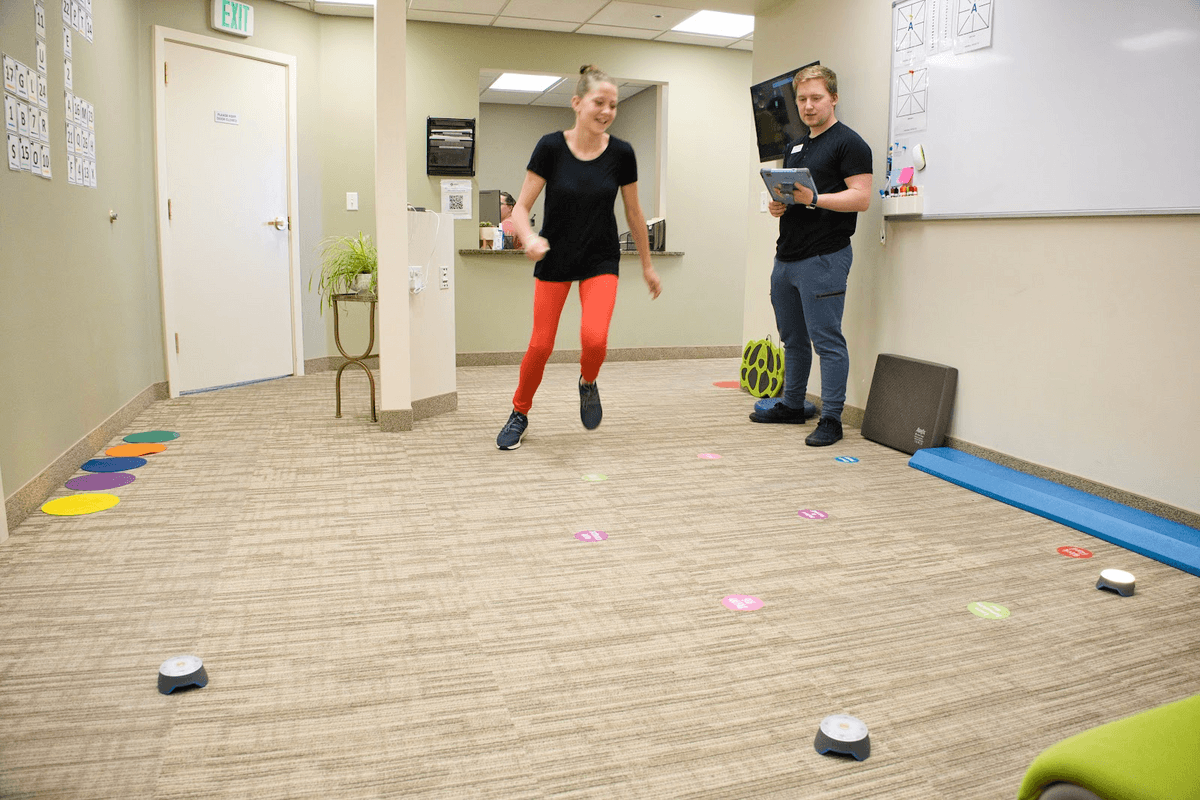 For patients who have received a concussion diagnosis, the next step is to find concussion experts to help with a period of treatment and rehabilitation. The aim is to restore healthier brain function by using a variety of therapies, possibly including:
Physical medicine
Physiotherapy
Psychological and psychiatric care
Physical therapy
Occupational therapy
Speech and language therapy
Neuro-Optometric rehabilitation
Vestibular therapy
And more
Physical Medicine and Rehabilitation (PM&R) Physician

Physical medicine and rehabilitation (PM&R) physicians — commonly known as physiatrists — are trained to provide rehabilitation after a brain injury.
These physicians provide individualized care plans that are focused on helping patients achieve the highest possible level of function after an injury, usually including a combination of medication and physical therapy. For example, PM&R has been shown to improve mobility, reduce medication use, and improve sleeping patterns in patients after moderate to severe injuries, but it can also be helpful to patients with milder injuries.
Physiotherapist
Injuries resulting in concussion often affect the neck and shoulders, too. Physiotherapists — also called physical or neuromuscular therapists — help you regain as much movement and function as possible after your injury, using a variety of exercises to:
Improve muscle tone
Improve balance
Improve hand-eye coordination
Reduce pain and stiffness
Increase strength
Increase independence and quality of life
Decrease the risk of falls
Increase overall fitness
Physical therapy is particularly useful for patients with neck pain and limited neck movement after whiplash, for example. Physical therapists improve spine mobility and can help patients devise long term strategies to decrease discomfort from lingering symptoms of a concussion.
Neuropsychologist
Neuropsychologists can diagnose cognitive problems and provide therapy for ongoing symptoms after a head injury. During a neuropsychological evaluation, these doctors assess cognitive skills such as memory, reasoning, and attention using multiple cognitive tests. If needed, they may also assess personality changes and mood disorders, which could delay your recovery if left untreated.
Neuropsychiatrist
If you've suffered a traumatic brain injury, you have an increased risk of developing mental health disorders such as depression, anxiety, panic disorder, and posttraumatic stress disorder (PTSD), to name just a few. Multiple studies have shown that these conditions increase the severity of symptoms after a head injury and result in a poorer outcome.
Neuropsychiatrists typically have training to help their patients recover from depression, anxiety, irritability, problems with concentration, memory issues, fatigue, and sleep disruptions.
Occupational therapy
Occupational therapists identify how their patient is struggling — whether it's a physical or a cognitive problem — and then find strategies to make it easier for them to cope with daily tasks. This includes tips to remember how to do the weekly shopping, home adaptations to facilitate movement, and strategies for a safe return to work.
Most occupational therapists are focused on severe traumatic brain injury recovery. If you see one, make sure that they're trained specifically for concussion treatment.
Speech-Language Pathologist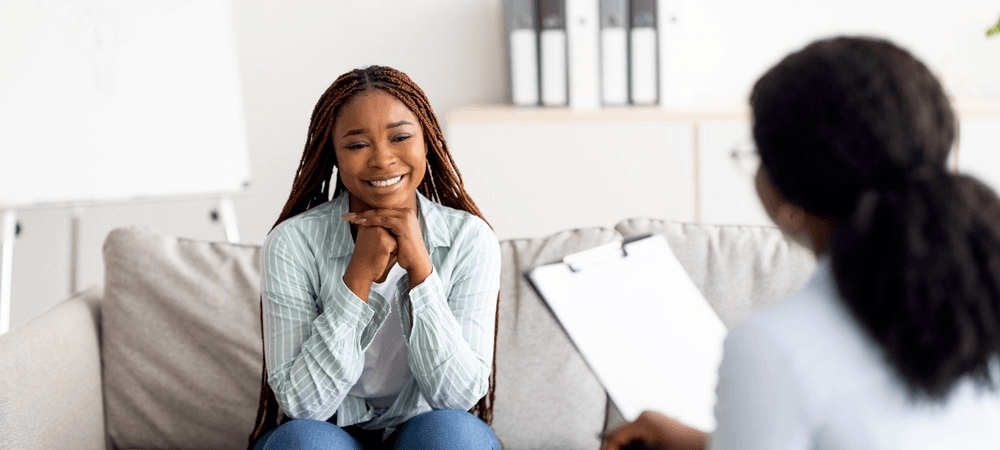 Speech-language pathologists — often called speech or cognitive therapists — can assess difficulties you're experiencing with language and cognition, such as struggling to find the right word in a conversation or difficulty reading and paying attention. Once they understand which issues you're struggling with, your therapist will provide strategies and exercises to address these problems.
If you notice that you have a headache after prolonged periods of reading or you struggle to keep up with the storyline in a TV show, for example, you may benefit from speech and language therapy.
Neuro-Optometric Rehabilitation Optometrist
These eye care professionals use noninvasive methods to rehabilitate vision and reestablish brain-eye communication after a concussion. They work on visual skills such as eye tracking, hand-eye coordination, depth perception, focusing, and peripheral vision.
These doctors can also prescribe specific types of lenses, such as prism lenses, to help overcome the damage done to the neural system, and make you more comfortable. Some types of lenses are used to control double vision or treat poor balance, both of which are common symptoms after a brain injury. Ideally, they will help you wean off the lenses as you complete vision therapy.
Vestibular Therapist
Vestibular therapists use a variety of exercises to improve hand-eye coordination, movement, and balance while reducing dizziness, nausea, vertigo, and other symptoms caused by a traumatic brain injury.
Further reading: What happens in post-concussion vestibular therapy
Other Specialists Who Treat Brain Injuries
Depending on your injury, a range of other healthcare professionals may also be involved, including:
Orthoptists diagnose and treat eye movement disorders, as well as visual impairments related to the way the eyes interact with the brain.
Audiologists diagnose and treat hearing problems and balance issues.
Rehabilitation engineers use technology to create devices to help patients regain cognitive and/or motor function (especially useful for patients with a severe brain injury who struggle to move).
Orthotists make and fit braces and splints (orthoses) for patients who need added support after a brain injury, such as for gait difficulties or muscle weakness.
Endocrinologists can help if patients develop hormonal problems, such as changes in the menstrual cycle or excessive weight loss, after the concussion.
Therapeutic recreation therapists use recreational and leisure activities to increase quality of life and improve physical strength, cognition, and mobility.
Concussion Clinics: Bringing the Best Treatment under One Roof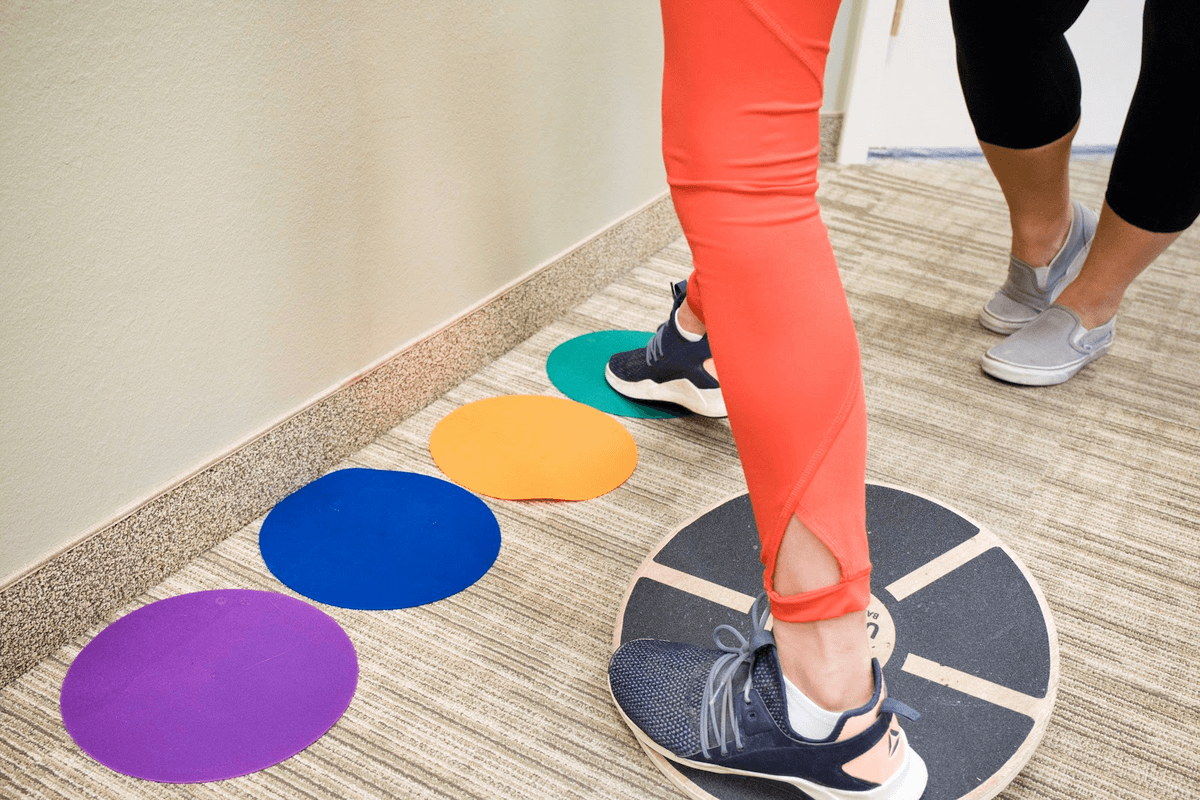 Concussion clinics are the best place to find a multidisciplinary team approach to treat your concussion. At Neural Effects, our clinic in Provo, Utah, we bring together the latest treatment advances in cognitive therapy, physical therapy, vestibular therapy, vision therapy, and more to help our patients.
There are hundreds of concussion clinics scattered across the U.S. (see below for a few links), and what they offer varies greatly. Their areas of specialty will depend on which types of concussion doctors they've brought in-house. Many of these clinics also help patients develop a plan for a phased return to work or school, as well as a return-to-play assessment for athletes.
At Neural Effects, we offer something that not many other concussion clinics offer: a combination of physical and cognitive therapy to maximize therapy's impact on the brain.
This approach is better than receiving each therapy in isolation. Using both therapies combined takes advantage of a mechanism called post-exercise cognitive boost (PECB). This boost comes from the release of neurochemicals in the brain after exercise. Those neurochemicals enhance the way information is transmitted across brain cells, stimulating learning and memory.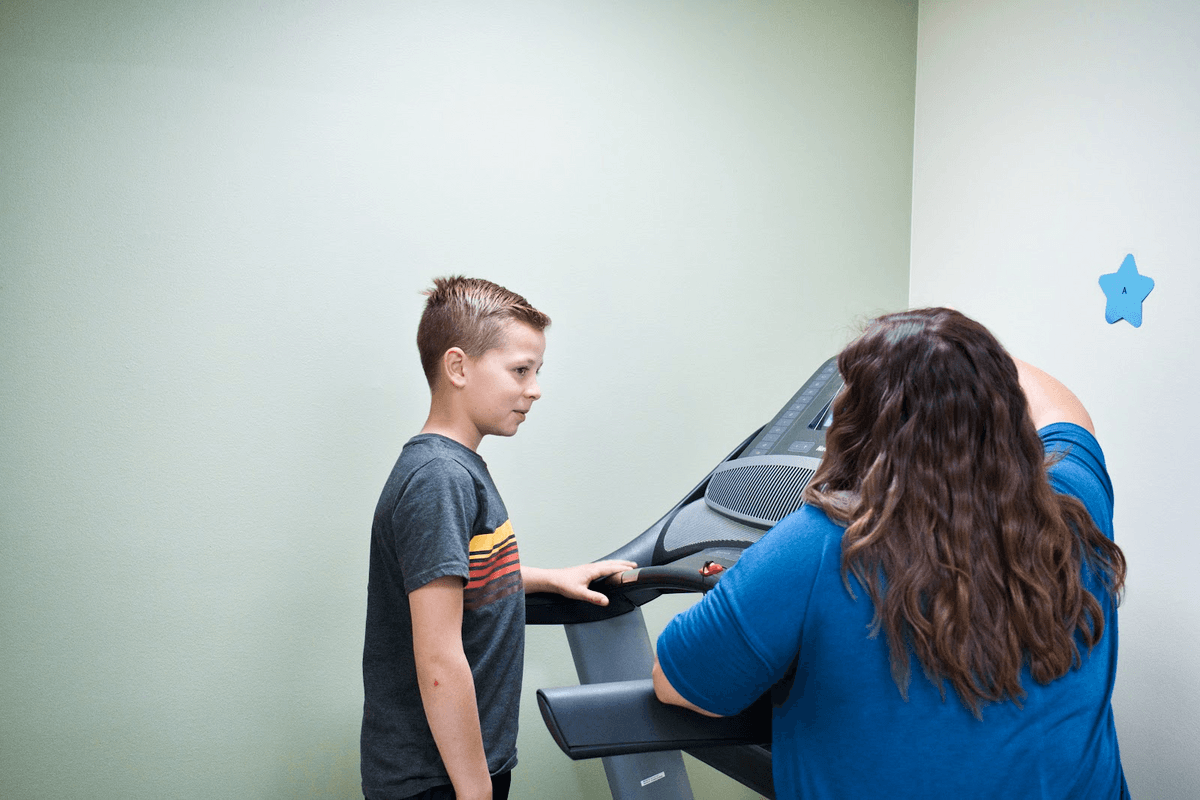 All patients who come to Neural Effects for treatment undergo an initial assessment. During this meeting, you will list your symptoms and rate them from zero (no symptoms) to six (worst possible). If needed, our therapists may request a CT or MRI scan to rule out any complications such as a skull fracture or bleeding in the brain.
Our therapists also conduct a series of physical tests including:
A cervical spine exam to spot any fracture or a herniated disc
A cranial nerve exam to assess nerves controlling facial movements
A Balance Error Scoring System (BESS) to assess posture and balance
Combining the information from your symptom list and results from these physical tests, our team then designs your treatment plan. Most patients attend three, one-hour sessions per week for two weeks, but this can be extended if you need extra time.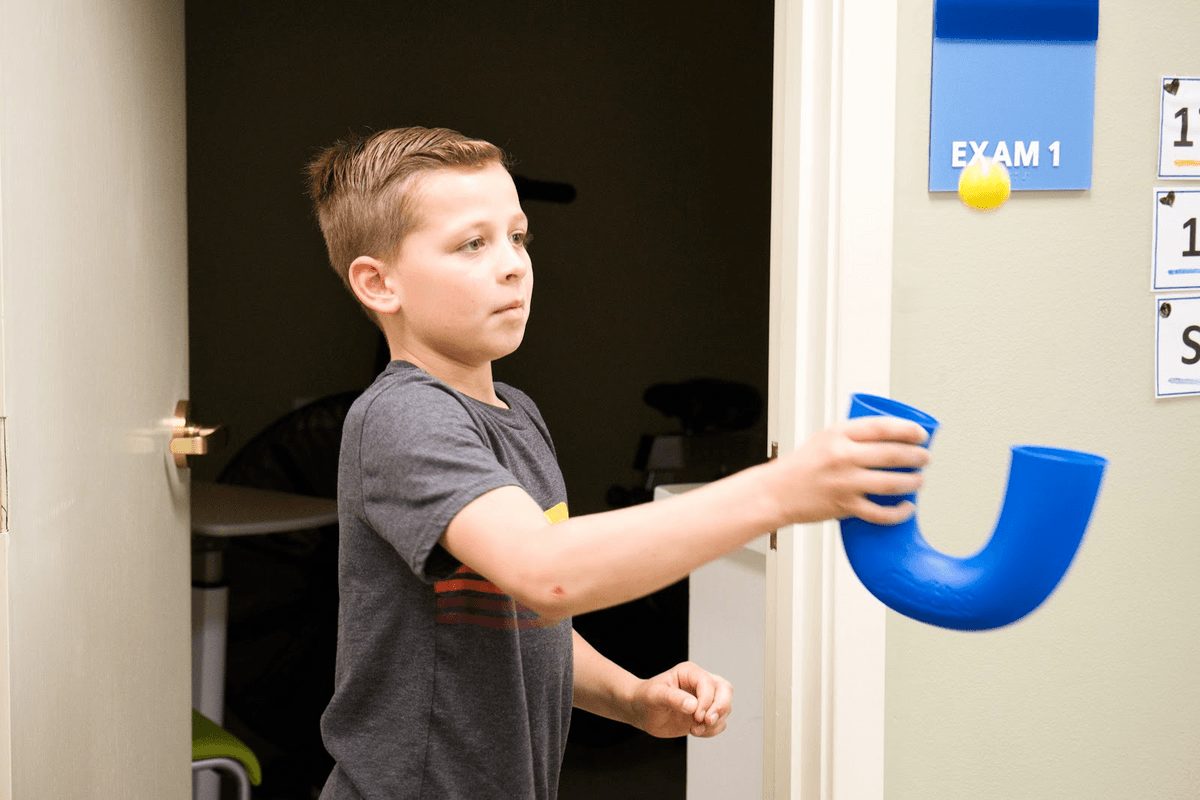 During each session, our therapists will guide you through a series of exercises using different types of therapy, including vestibular, vision, neuromuscular, and cognitive therapy. A typical session includes:
Cardio exercise on a treadmill or stationary bike to raise your heart rate and improve blood flow in the brain. Our therapists will monitor you closely and will adapt the exercise if needed to avoid aggravating your symptoms too strongly (though a small symptom increase is normal and a good sign that the therapy is difficult enough).
Vestibular therapy to alleviate symptoms such as vertigo and dizziness.
Vision therapy to address symptoms like blurry vision, headaches, and tired eyes.
Neuromuscular therapy to relax your muscles and improve movement, strength, and balance.
Cognitive therapy to improve symptoms like difficulty concentrating or finding the right word in a conversation.
All of these therapies are designed to restore healthy communication within the brain.
After each session, we'll give you a series of exercises to complete at home. Your therapist will show you how to do cardio, cognitive, and breathing exercises safely on your own. Doing this homework daily significantly improves your chances of a quick and complete recovery.
If you live in Provo, Salt Lake City, or anywhere else in the Utah Valley area, we can help you recover from your concussion and reduce your chance of long-term symptoms. We are in network for most types of medical insurance. Schedule your evaluation today.
Concussion Specialists near You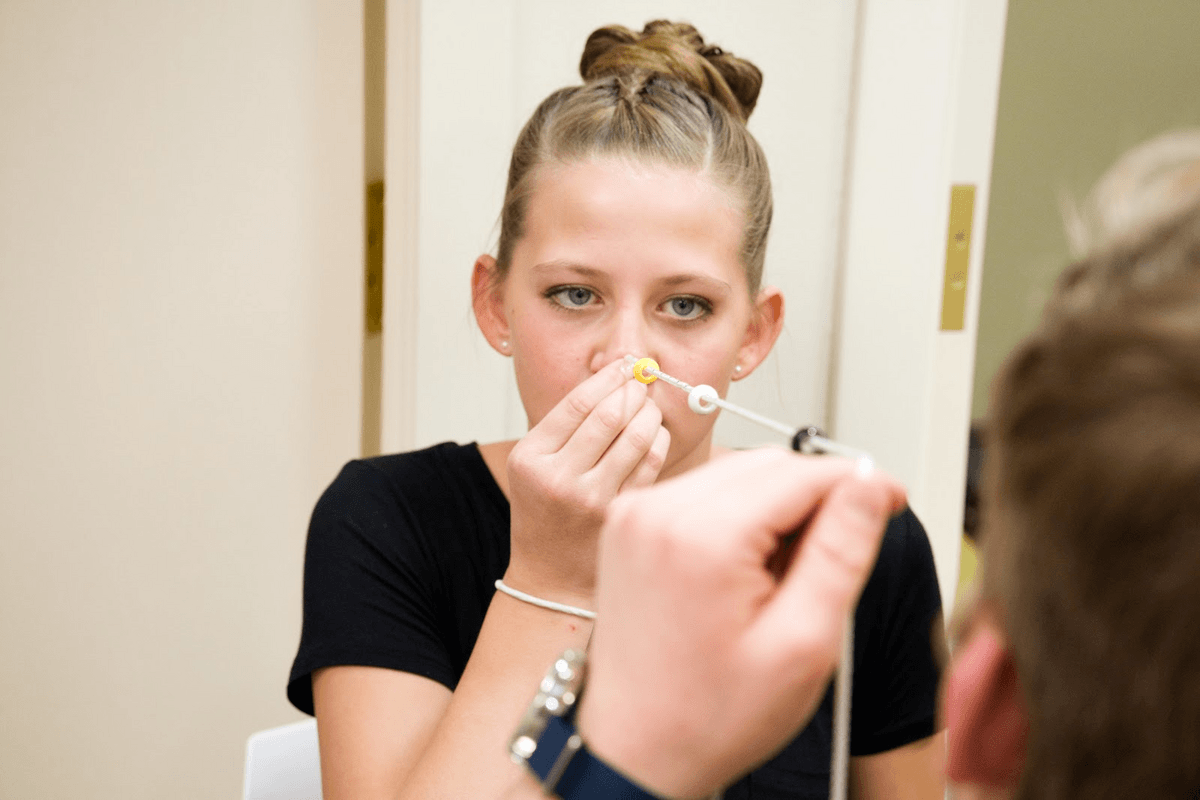 If you're looking for a concussion clinic, you can find below a list of concussion clinics across the U.S. (listed in alphabetical order by state). If you're in Utah, you can contact us to schedule an appointment.
The inclusion of a particular concussion clinic on this list does not mean we recommend their services. Consider this list a starting point when you're searching for a concussion clinic. Make sure to find out what type of treatment they offer so you can make an informed decision.
Concussion Specialists in Alabama
Concussion Specialists in Alaska
Concussion Specialists in Arizona
Concussion Specialists in Arkansas
Concussion Specialists in California
Concussion Specialists in Colorado
Concussion Specialists in Connecticut
Concussion Specialists in Delaware
Concussion Specialists in Florida
Concussion Specialists in Georgia
Concussion Specialists in Hawaii
Concussion Specialists in Idaho
Concussion Specialists in Illinois
Concussion Specialists in Indiana
Concussion Specialists in Iowa
Concussion Specialists in Kansas
Concussion Specialists in Kentucky
Concussion Specialists in Louisiana
Concussion Specialists in Maine
Concussion Specialists in Maryland + District of Columbia
Concussion Specialists in Massachusetts
Concussion Specialists in Michigan
Concussion Specialists in Minnesota
Concussion Specialists in Mississippi
Concussion Specialists in Missouri
Concussion Specialists in Montana
Concussion Specialists in Nebraska
Concussion Specialists in Nevada
Concussion Specialists in New Hampshire
Concussion Specialists in New Jersey
Concussion Specialists in New Mexico
Concussion Specialists in New York
Concussion Specialists in North Carolina
Concussion Specialists in North Dakota
Concussion Specialists in Ohio
Concussion Specialists in Oklahoma
Concussion Specialists in Oregon
Concussion Specialists in Pennsylvania
Concussion Specialists in Rhode Island
Concussion Specialists in South Carolina
Concussion Specialists in South Dakota
Concussion Specialists in Tennessee
Concussion Specialists in Texas
Concussion Specialists in Utah
Concussion Specialists in Vermont
Concussion Specialists in Virginia
Concussion Specialists in Washington
Concussion Specialists in West Virginia

Concussion Specialists in Wisconsin
Concussion Specialists in Wyoming
If you live in Provo, Salt Lake City, or anywhere else in the Utah Valley area, we can help you recover from your concussion and reduce your chance of long-term symptoms. We are in network for most types of medical insurance. Schedule your evaluation today.